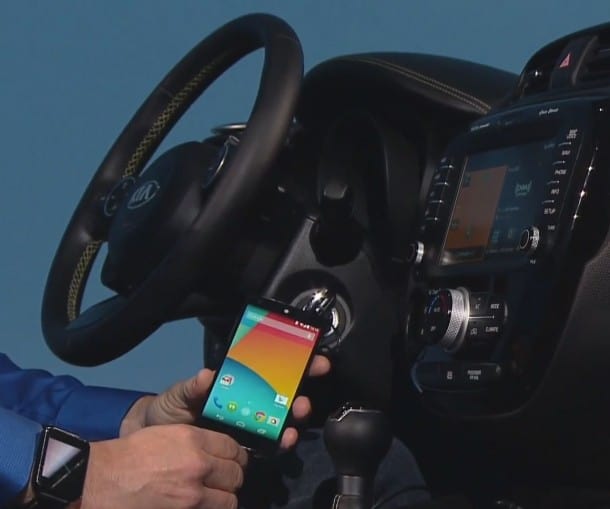 Android Auto is here. Not too much of a surprise. Apple CarPlay was launched earlier this year, so Google is playing catch up. The new platform was unveiled at Google I/O in San Francisco.
Cars equipped with Android Auto will be able to connect with your phone. An interface designed to be used while driving is displayed on the car's nav screen. From there you'll be able to access traditional mobile functions without needing to reach for your phone.
As expected, Android Auto heavily leverages voice recognition. You can send messages, navigate to places, and make calls – all hands-free. In the demo, the interface looked simple enough, with the usual card-based metaphors we've come to expect from Google's Android team: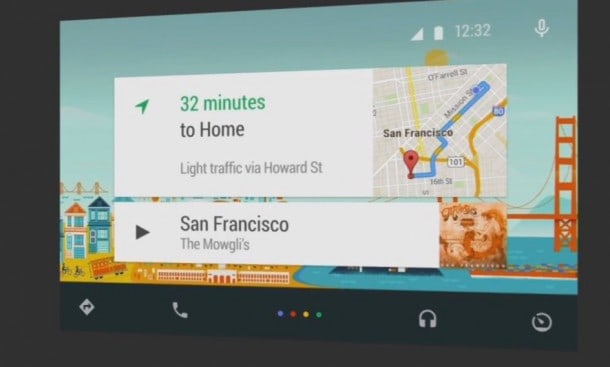 When does the rubber hit the road?
According to Google, the Android Auto experience will be available later this year, with a SDK being available now for developers.
Auto Alliance
Cars equipped with Android Auto should start appearing by the end of 2014. Over 40 manufacturers have signed up for Google's "Open Automotive Alliance" program, including Audi, GM, Honda and Hyundai.
Mobile Apps War for the Car
Are you a Google car or an Apple car?
Much like we decide today when we purchase a tablet or smartphone (or wearable!), we're going to start thinking about what kind of car we want. A Google car, or an Apple car? That decision will likely be simple: if you have an Android phone you go with Android Auto, and if you have an iPhone you go with Apple CarPlay. But… what if you're like me? I use a Nexus 5 and my wife an iPhone. Then it gets a little trickier. Unfortunately, I don't expect to see the option for both systems in a car (though I could be wrong). You'll have to go with iOS or Android.
I hope that third parties develop add-on kits for cars without Android Auto. It would be nice to be able to retrofit the option without having to buy a new car. I'd love to be able to add 7-9″ panel to my Prius, for instance, and benefit from all that I can get from Android Auto. That's probably easier said than done. There's extensive integration required for microphones, and wiring into the car's audio system to benefit from all that the platform affords.
One of the upsides of going with Android Auto (or Apple CarPlay), as the Google team pointed out today on stage, is that your car's features get updated as your phone gets updated. With a built-in system that's not nearly as easy.
It will be interesting to see how Google and its partners market this capability. The next wave of mobile it would seem is all about wearables and wheels.