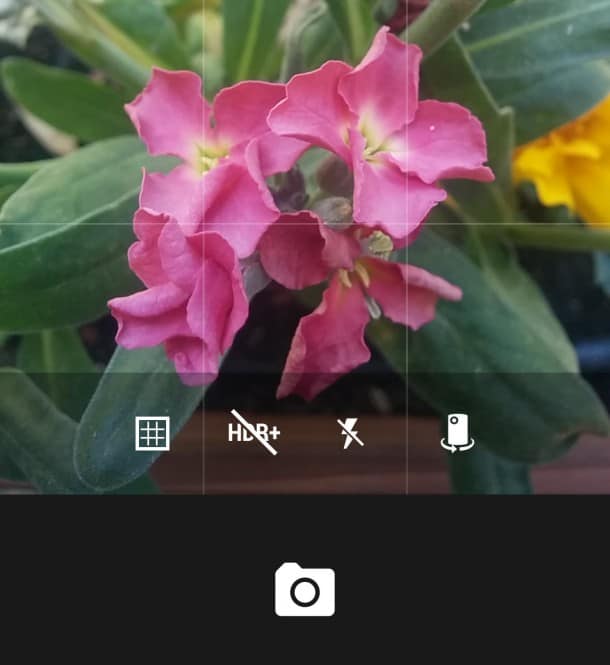 Google today took the wraps off its updated Camera App (v2.1) and made it available as a separate app – you can download it now from the Play Store, or you should see an automatic update arrive shortly. I've never been thrilled by the native KitKat camera app, so seeing the update was welcome news. I gave the new app a quick spin on my Nexus 5.
First thing I noticed: speed!
Everything feels faster with the new app. Scrolling through the gallery, firing up the camera, choosing various options (HRD in particular) – all of it, far zippier. I don't have exact numbers to back this feeling, but I've been shooting with Nexus 5 since its release last year and continually agonize of its sluggish and (usually) poor performance. All of that (at least so far) looks to be history.
I like the 3×3 grid overlay, so the first thing I did was enable that option. Google has done a nice job simplifying the interface. The silly wheel of options is gone. In its place, you now swipe right to access a vertical menu of shooting styles (Phot Spehere, Panorama, Lens Blur, Camera, Video) or swipe left (as before) to access your photo gallery.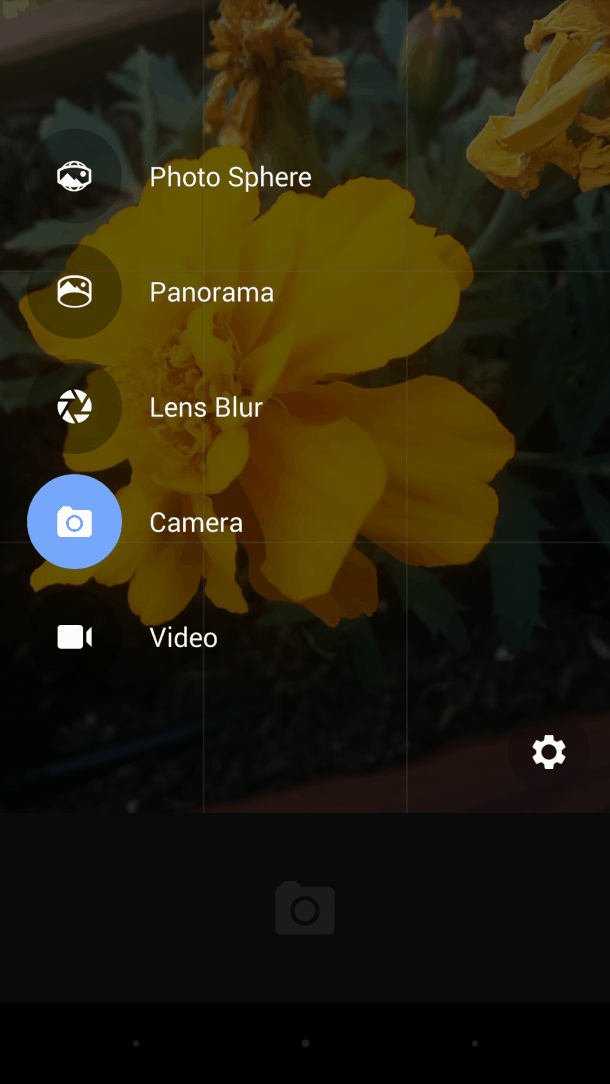 Depending on which mode is selected, the traditional three-dot Android menu is available on the lower right of the screen with further mode-specific options. Overall, I like this layout a lot. It's intuitive, modern, and I suspect most will acclimate to to it quickly.
Some users are complaining that the capture button–located along a fairly large black bar at the bottom–is too intrusive and dominates, taking away real estate from the photo/video preview above. I don't agree, a non issue. I like the healthy space for the capture button. It comes in handy when trying to take a photo or video in fast movement situations or from tricky angles. The last thing I want to do in those situations is to hunt-and-peck (especially, say, on a super bright day in Napa), and risk losing the moment.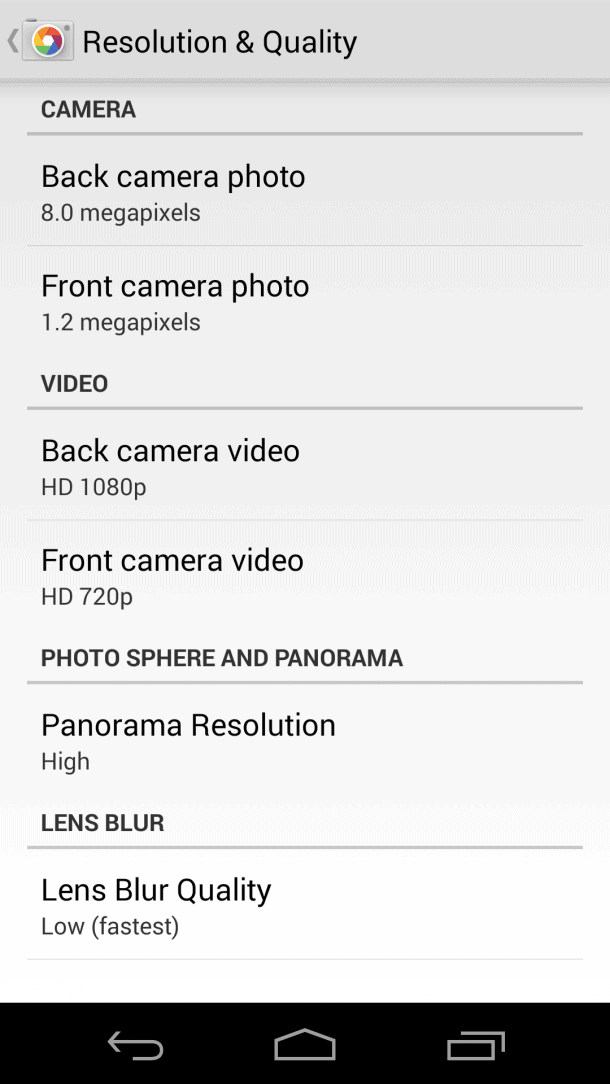 I don't typically use any of the processing options in the camera app, though I can appreciate they can come in handy for certain applications (photosphere for real estate brokers, for example). Instead, I use Adobe Revel and Photoshop Express. If Lightroom were available for Android I'd use it, but currently it only runs on the iPad. Photoshop Express, though, is pretty powerful – I'm quite amazed at what a small  phone can do with a photo these days: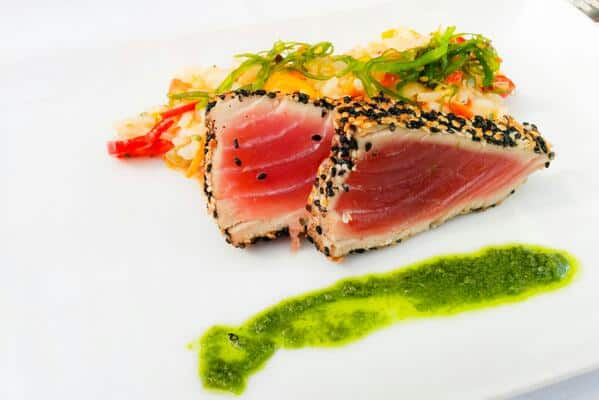 Overall, a solid A. I'm not sure the new app will necessarily make me a better photographer, but its speed and UI enhancements are most welcome.
It looks like Google will continue the trend of ripping out core Android functionality and re-packaging it as dedicated apps. Modular thinking. Hmm, where have I heard about that before?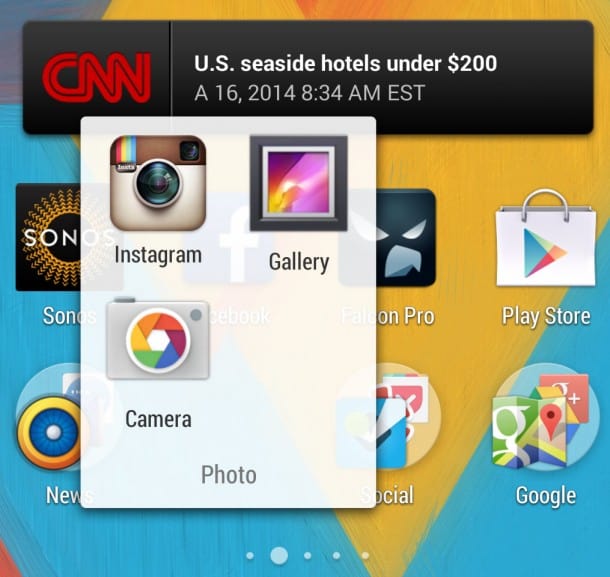 Download: Google Camera App for Android [Google Play Store]
IN PHOTOS: Google Camera App