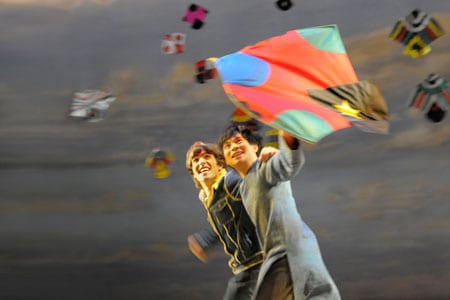 Five years ago, and almost right to this day, we dared to set foot inside the San Jose Repertory Theatre. Now you know who to blame.
On that day, we made many mistakes.
The first: I took a photo of the set of The Kite Runner, and then swung my camera around to take a photo of the audience. Security was not amused. I quickly learned the hard (and embarrassing) way that taking photos like a crazy person inside a theater–during the premiere of a new play no less–is generally not a good idea. It was the first of oh-so-many glorious gaffs I, along with my co-hort Loni Stark, would make as we ventured into coverage of live theater across the San Francisco Bay Area.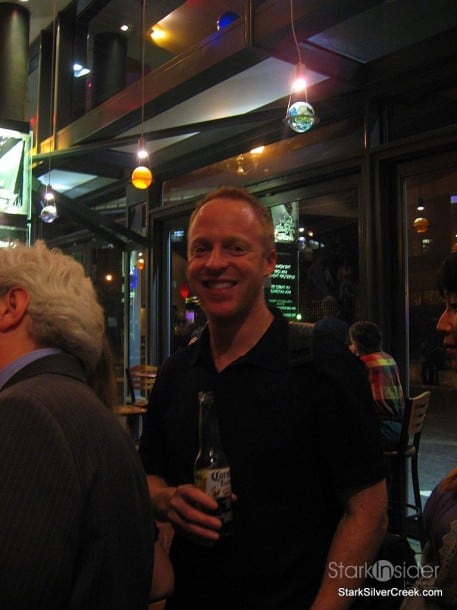 Loni's review on March 28, 2009 of that extraordinary play based on Khaled Hosseini's extraordinary book would mark Stark Insider's first ever theater review.
Then we thought, hey let's start doing videos and interviews!
But will they let us?
There was only one way to find out.
So I bought a Canon Vixia camcorder, gently pushed Loni in front of the camera, and waited to see what would happen:
Only after I picked up the camera after dropping it, and forgetting to hit "record" at least three times would I realize that this video thing wasn't maybe as easy as I had hoped. Fortunately, the cast of The Kite Runner was ever warm and accommodating.
Rick Lombardo then had just moved from Boston to Silicon Valley to become artistic director at the Rep. Change and opportunity hung in the balance. In retrospect 2009 was a very exciting time for theater in the Bay Area, despite perpetual financial headwinds. It was because of Rick that we headed down the path of video, that we were able to build something called Stark Insider (StarkSilverCreek back in the day). I'm eternally grateful. And apologetic to all our readers and viewers.
THANK YOU SI CONTRIBUTORS

Special thanks to all the contributors that have shared their passion for theater and the arts over the years with Stark Insider readers:

Gregory M. Alonzo
Deniz Hellberg
Bob Jamison
Eugene Lee
Jane Lurie
Patricia Reardon
Monica Turner

And a very special thanks to Cy Ashley Webb. We're honored and thankful for all you do.
If I think this theater review business and video thing is hard I only need remind myself of the vast amounts of blood and sweat that goes into staging these productions that so move us.
I love that tingly sensation, that feeling of awe and anticipation, when the house lights go down and the curtain rises. There's something about that exact moment. Live. Anything can happen. And all those people that put so much hard work (a life's work) into bringing incredibly creative visions to life. It's humbling. Every time I exit the theater, I'm in awe of that spirit. At times, writing a review of a show, I feel just this side of goofy – who am I to sit back, and critique all of this wonderful effort?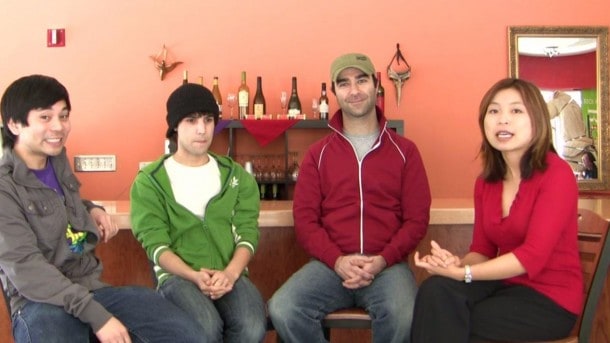 Looking back, today, in 2014, I see years of many new, wonderful friendships in the theater community. So many thanks and eternal gratitude to all the theater houses that opened their doors to this little upstart – not only to review shows, but also to be given the incredible privilege to interview directors, actors, playwrights, and the creative thinker and do-ers that make it all possible. SJ Rep. TheatreWorks Silicon Valley. A.C.T. Magic Theatre. Aurora Theatre. Berkeley Rep. SHN San Francisco. City Lights. San Jose Stage. Cutting Ball. Exit Theatre. San Francisco Playhouse. Plus Cirque du Soleil, Disney on Ice, Dreamworks, Cavalia. And so many magical blackboxes and inspiring community theaters. I'd be remiss if I didn't also give a shout-out to all the PR folks and publicity firms who also took chances by connecting us with their clients. All: Thank you!