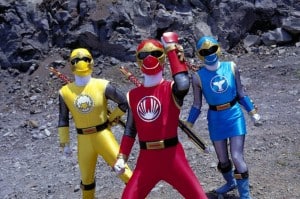 Wireless charging.
My Nexus 5 has it and there's no going back. As much as the HTC One (M8) tempts with its seductive, quality build, without wireless charging it's likely a no-go for my next.
Wireless charging pads in my office, around the home, and on the nightstand make it incredibly convenient to throw on my phone (or Nexus 7) for a quick charge. Not having to fiddle with the micro-USB connection, as ridiculous as this sounds, is one of life's little conveniences.
Unfortunately, because the new HTC One (two) has a non-removable battery it likely won't be easy to add a third party wireless solution, like you can with the Galaxy S4. That's a shame because with its Snapdragon 801 quad-core chip HTC's new flagship is quite the brawny beast. And, admittedly, with that handy microSD slot I'd almost be willing to deal with the micro-USB cables again. Almost.
Then there's that price.
If the lack of wireless charging is a minor poke in the eye, then that $699 unlocked price tag on the Google Play Store is a raging kicker to my mantown. $699! That's precisely 100% more than what I paid for the dandy that is the Nexus 5. Is one One really worth two N5s? Maybe to some–and there's little question it's a stellar handset–but I find it a tough pill to swallow. Then again, without wireless charging, the whole discussion is a non-sequitur I guess.
Being hardcore Android, I'm likely to wait for the Nexus 6 (though, again, it's time Google killed that brand). If it were made by Sony or HTC I'd be especially thrilled. LG did a solid job with the fifth iteration of Google's Android showcase phone. As I discovered a few weeks back, durability, however, might be a question mark. I've never once dropped my phone. And I always handle it with care. Yet a hairline fracture appeared, cutting diagonally on the upper half of the screen. When I compare the build to of the Nexus 5 to my wife's iPhone, as much as I love LG's slim design, I can definitely see the benefits of unibody metals-based construction.
The real challenge facing HTC is not the lack of a feature, or that it makes what is arguably the most beautiful phone, Android or otherwise. It the bottom line. As in the financial bottom line. Last year the HTC One (M7) received glowing reviews. Surf Android forums and you'll find legions of fans. Yet that couldn't help the device find a large mainstream buying public. Most opt for an Apple iPhone or Samsung Galaxy. Too bad. We'll see this time around if Gary Oldman can help get the flailing brand more attention here in North America. If only the M8 had wireless charging at least it would be on my shortlist, price be damned.