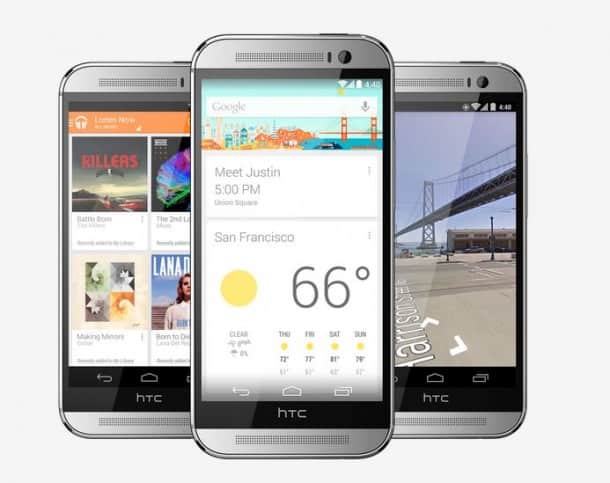 If you like your Android experience pure and beautiful then you might want to head over to the Google Play Store. The phone everyone has been buzzing about the last few days, the HTC One (M8), is now available for pre-order (and ships in "2-3 weeks").
For $699 (gulp) you get stock Android KitKat (no HTC Sense UI overlay) running on one of the most beautiful Android smartphones now available.
Though Samsung Galaxy devices, such as the S4 and the new S5, seem to appeal to mainstream buyers, it's the HTC One that has garnered a loyal (cult!) following that values build quality, unibody design, and metallic materials. Plastics? Not here. Expect a finally crafted handset, with premium manufacturing.
One sad point is that price. $699 is a hefty jump. Last year's model (the M7) sold for $499, not too bad given it was a flagship device, unlocked, and with no carrier commitments. Compared to Google's Nexus 5 (LG) it can be a tough pill to swallow.
As for the HTC One (M8) versus the competition, as I've said before it's the top dog in my books. It's got a great new camera (with dual lenses). The corners are rounded ever so slightly which makes it feel even better in the hand. The battery is juiced up a bit over last year, so that should help out; though I wonder if the extreme power saving feature is tied to Sense or the hardware, and will we lose it in the GPE model? Bombastic front-facing speakers are still there in this year's model and sound terrific as ever.
If I have one criticism of HTC's new design, it's this: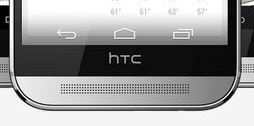 Why the wasted bezel space with the HTC logo?!
Fans of the HTC One will know the M7 had capacitive buttons. They were located under the screen of course, along a black bar that also incorporated the HTC logo (merely a logo not a button as some would've hoped). Now that HTC has relocated the buttons on-screen with the M8 there was a seemingly missed opportunity to (a) make the screen larger or (b) remove the black bar altogether allowing for a more compact footprint (and move the HTC logo elsewhere… like the backside just as we see on the Nexus!).
As for wireless charging, some will miss that, others won't mind a bit.
Many I've talked to over the last several weeks are opting for a contract-based One. I'm hearing some serious lash-back over the $699 price tag – essentially twice the price of a still powerful and still desirable Nexus 5. Also, many are telling me they preferred the smaller dimensions of the original One. It'll be interesting to see how the sales of the M8 fare.