Chardonnay continues to be top of mind when it comes to the wine buying public. The most widely planted grape in California, Chardonnay accounted for some 95,000 acres of plantings (as of 2012) per the Wine Institute; and represented about 21% of table wine purchased in U.S. food stores.
There's many possible reasons for its popularity. One is the variety of styles in which Chardonnay is made. Some like the oakiness prevalent in the finish, a style especially common in the 80s and 90s, while others prefer the modern unoaked (stainless steel) style. Some Chardonnays are crisp and acidic, others aromatic wonderlands of tropical fruit.
That it can exhibit many diverse personalities makes Chardonnay an interesting varietal to study and taste. You could spend years–even decades–and still learn something new with each bottle opened.
Sure enough, Chard remains my favorite white – in spite of "ABC" naysayers who often refer to it as too predictable, too pedestrian (boo-hoo!). I find Sauvignon Blanc often too floral. Riesling is a wonderful grape, but I find it more of a spicy food pairing wine, than a solo entertainer. Chardonnay pairs well with lots of dishes. I've even paired it–gasp!–with a juicy porterhouse and steak frites (oh yeah) from time to time, which likely violates every food and wine pairing convention in the known wine universe. But it also goes well on its own; on, say, a balmy California evening, just sitting outside with friends, enjoying conversation as the sun goes down.
ALSO ON STARK INSIDER: Getting piggy at Cochon 555 (Video)
So more often than not I've been popping bottles of California Chardonnay recently. Cabernet Sauvignon remains a close second in my books, but it's typically heavier in style, with higher alcohol levels; a formula for early zzzz's.
Many of the wines I taste and review for Stark Insider are over $40, especially those from Napa. But there is incredible value out there. It's often easy to forget that California is a large state, with many wine growing regions. Livermore, Santa Cruz, Central Valley, Santa Barbara, Carmel… you could spend a year on sabbatical touring California and probably still have hundreds of wineries yet to explore.
All that to say, here's 3 Chardonnays that have percolated to my top value picks list for California. Also, these are readily available in stores, at least in Northern California. So if you check Bevmo!, Trader Joe's, Costco, Safeway or Whole Foods there's a good chance you'll find one of these bottles.
VALUE CHARDONNAY: 3 Recommended California Wines
Bonterra 2012 Chardonnay, Mendocino County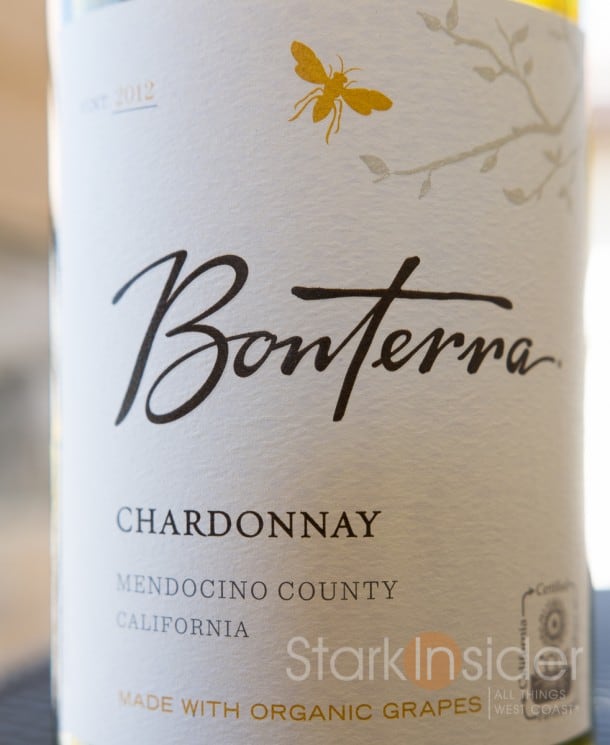 Looking for value? Look to Mendocino. North of Napa, this is a terrific AVA producing many gems that often go unnoticed. Bonterra is a value play that's easy to find at TJ's. Reliable quality for the price. Easy to drink. Green apple with enough oak to say "I'm a Chardonnay!" without cloying on the finish. Clean, refreshing. Good stuff. $12-15.
ALSO SEE: Karen MacNeil, "Great wine has the power to make us feel" (VIDEO)
Matchbook 2012 Chardonnay, Dunnigan Hills
A peachy, medium-bodied wine with just the right amount of vanilla/toastiness that gives Chard that welcome texture. Dunnigan Hills is located in the Sacramento Valley (a few hours north of Silicon Valley). Again, this one is made in quantity and should be easy to find at retail. Recommended. $15.
Simi 2012 Chardonna, Sonoma County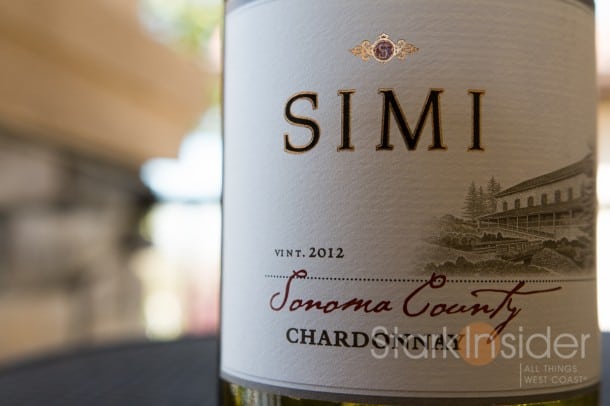 Los Carneros is one of my all-time favorite AVAs – wineries based there produce generally outstanding Chards and Pinot Noirs. Another favorite of mine is, of course, Sonoma. Here you'll find some of the best California wines. If you're looking for a less commercial experience than you'll find along highway 29 in Napa, head to Sonoma. Roads wind up and down, across old bridges. Cell coverage is spotty at best, a subtle reminder that your best moments are going to be in the tasting rooms with friends. Simi is the Sonoma representative of this trio. Another readily available, value wine. The creamiest of the group, but still enough acidity to hold up well to casual foods. Try it after work with some cheese. $10-20.