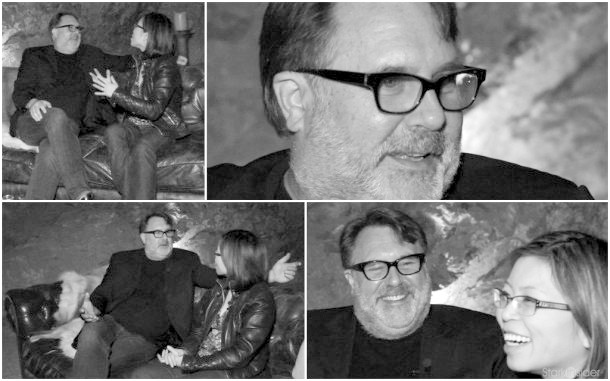 We're counting down the top movers and shakers in the wine industry for 2013. If you want to jump ahead, you can refer to Clinton Stark's article discussing the year's top wine personalities, otherwise we'll unveil the Stark Insider Top 5 one day at a time.
Coming in at #5 is an explosive personality.
The personality behind Hourglass Vineyard is exuberant, incredibly knowledgeable on all matters related to wine (terroir, AVAs, and winemaking in particular), and has a thing for… dynamite. On a hillside on the Silverado Trail, wine entrepreneur Jeff Smith saw fit to do some good 'ol fashion blasting. The result was the new "Blueline" estate featuring a dramatic cantilevered roof (Inside the Wine Caves at Hourglass Vineyard).
In this interview with Loni Stark, Jeff discusses how a "leftover box of dynamite" sparked his imagination, and a new, swanky, hipster lounge.
ALSO SEE: Spain takes top honors for best wine of 2013 – How did California fare? by Clinton Stark
Also covered in this video are his thoughts on the 100-point wine scoring system, made famous by the likes or wine grandmaster Robert Parker. Has it changed with the advent of social media? Does it still have the same degree of influence? Will it stick around?
"There's certain things you learn about your personality when the dynamite comes out."
Jeff has lived in the Napa Valley since the 1960's. Spend some time with him, as we did on a summer day up in Napa earlier this year, and you quickly learn that he's not only steeped in wine knowledge and history, but he's eager to share it with anyone willing to strike up a conversation.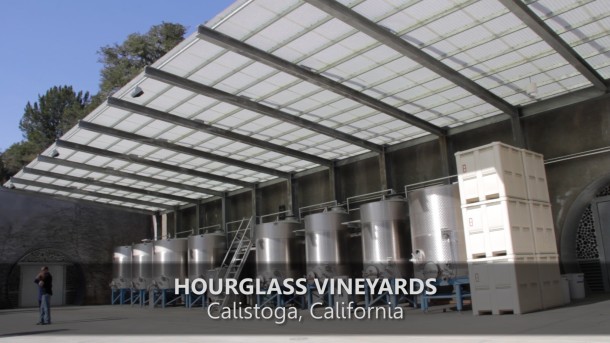 As luck would have it, Hourglass produced its first vintage in 1997, a great year by any measure.
Today, Hourglass' single-vineyard wines have achieved top tier status in Napa. But there's far more to the story. Jeff Smith is widely recognized as a driving force across the valley. Whether it's assembling a power tasting (as he did on this day with the likes of Tim Mondavi), or weighing in on local political issues, or leading a discussion on the pros and cons of the definition of a specific AVA, he's not only one of the top movers and shakers of 2013, but surely for some time to come.
WATCH: Wine Movers and Shakers #5 Jeff Smith (Hourglass Vineyard)
With Clinton Stark in Napa Valley.
STARK INSIDER ON WINE: Best Wine Advice Ever: Drink what you like