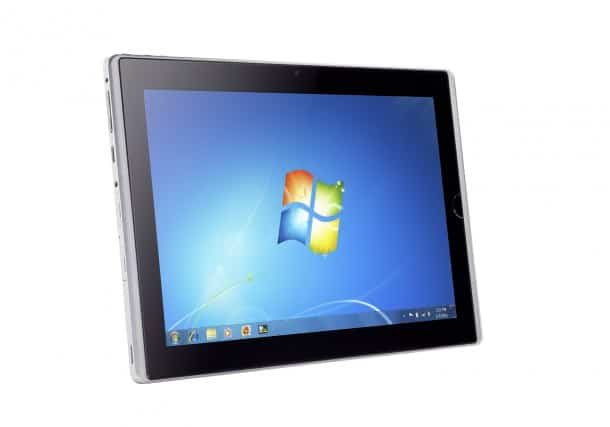 Samsung plans to unveil a 12.2″ tablet, the Galaxy Note Pro, at CES next week. Expect a free-for-all. Word is Apple is also planning an uber tablet. Asus, Acer, Lenovo, Dell and others are rumored to also be looking to expand their share by tempting us with large screen tablets.
But, will consumers bite for the larger size?
In 2013, the 8-inch tablet led the charge. Apple, with the stellar iPad Mini selling in droves, proved that there was a market for a tweener – a tablet size that slots in neatly between the smartphone (typically 4-5″ screen size) and the traditional tablet (10″). The iPad Mini and other mid-sized tablets such as the Samsung Tab 3 8 and Note 8 and a bevy of new Windows 8-based models such as the Dell Venue 8 Pro, Lenovo Miix 2 and Toshiba Encore are portable, easy to hold, and provide virtually identical functionality to their bigger peers. They're also cheaper.
Now that Samsung and Apple have locked up the small tablet market, and given that the market for devices with screens under 10″ is crowded, the new thinking in 2014 is:
Go Big or Go Home
If the smaller 7-, 8-, and 10-inch tablets were so many daggers to its luscious loins (Desktop PC: "Tis but a flesh wound"), then the large format tablet, with screen sizes that could eventually rival that of laptops and eventually desktop PCs, could very well be the last nail in the coffin of the desktop PC industry.
On the road I still prefer my MacBook Pro (2010) for any kind of serious work. Most of that preference has to do with the screen. It's 13″, bright and easy to ready. The Mac keyboard is also one of the best in the  industry (topped only by the outstanding one found on the Lenovo ThinkPad). But if I could bring a 13″ iPad "Pro" for example, with some sort of flip out keyboard, then I'd likely opt for it instead. Maybe. Would a large iPad still run iOS or would Apple eventually follow in Microsoft's footsteps and release a new touch OS for laptops?
Whether or not a viable market exists for large tablets (over 11″ in size) won't matter much to manufacturers at first. They're going to give it a go regardless. Why? Because it's one way to look for new business. Think of it as a home builder. You've developed the downtown core as far as possible – there's not much space to expand further. So you head to the suburbs where there's plenty of cheap land, and space to build out further.
What value is there in a large format tablet?
For reading, watching movies, checking email, and updating Facebook, it's pretty hard to beat something like the iPad Mini or Asus Nexus 7. So what on earth would we do with a 12″ tablet (and eventually 13- and 15-inch ones)?
Family gaming is one scenario. Sales applications is another – where a large screen is useful for showing various products, or floorplans, or engineering diagrams. Add a keyboard, and you can turn a tablet in a full-blown productivity tool – ideal laptop replacements, scarifying neither screen size or ability to type efficiently.
I'm not convinced that the market for large-screen tablets will be lucrative for manufacturers. After all, a lot of us prefer portable devices for travel. But possibly the next big market for tablets is inside the home, where weight and thinness aren't quite as important as, say, performance and graphics.