Holiday theater season is here.
And that, of course, means we're all looking forward to the annual tradition that is… The Oy of Sex. Fun for the whole family!
The Marsh San Francisco hosts the show's world premiere tonight. Dare we say, this is a nice change-up in the expected litany of holiday programming.
San Jose Rep too is taking an alternative approach to their festive calendar with Snow Queen. Directed by Rick Lombardo who also co-writes (along with Kristen Brandt) and with music by Haddon Kime the show is a unique take on Hans Christian Andersen's fantastical coming-of-age adventure.
Other shows on the Stark Insider radar opening this weekend or in the weeks ahead: Little Women at TheatreWorks Silicon Valley. A Christmas Carol at A.C.T. in San Francisco, and Swell Noel at Aurora Theatre in Berkeley.
The Oy of Sex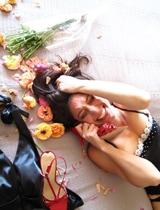 Where: The Marsh San Francisco
Opens: December 6
Recipe for Disaster: Take 1 virgin, 2 boyfriends, several dozen lovers, half a dysfunctional family, and 1 comedian. Bake 15 years, and sprinkle a dusting of polyamory. Serve hot, and, voila! You have the sizzling show about love addiction, The Oy of Sex, delectable and hilarious. A heart-wrenching, sobering, laugh-out-loud -til-your-cheeks-hurt story of sex, drugs… and more sex. Written & Performed by
Alicia Dattner. (Photo: Melissa Schwartz)
The Snow Queen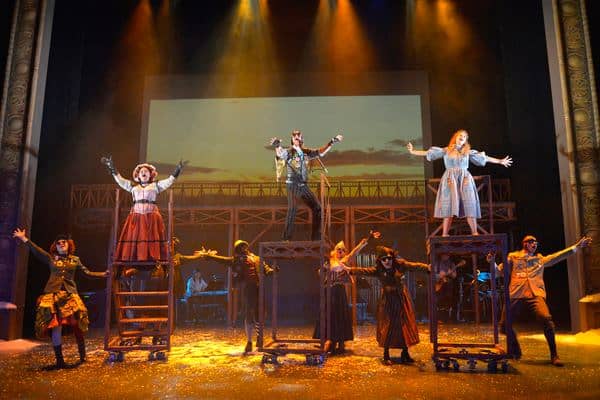 Where: San Jose Repertory Theatre
Through December 22
Be spirited away this holiday by San Jose Rep's world premiere, musical adaptation of Hans Christian Andersen's fantastical coming-of-age adventure. As you follow Gerda through an unimaginably dangerous and whimsical world with singing flowers, a chattering crow and a talking river to save her friend, Kai, you'll realize this isn't your average bedtime story. An original pop rock score, alluring ballads, urban steam punk flair and the enigmatic Snow Queen turn this traditional fairy tale into an epic quest.
Little Women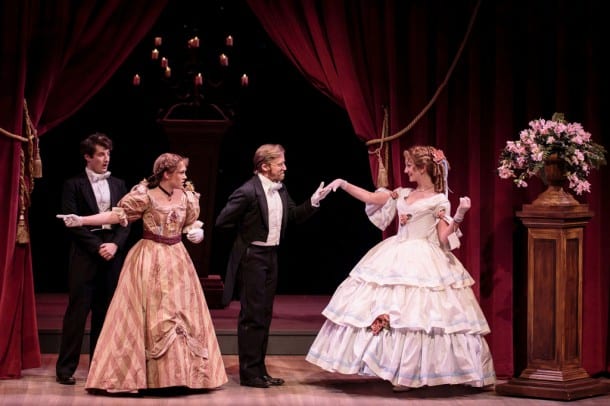 Where: TheatreWorks (Lucie Stern Theatre, Palo Alto)
Four precocious New England sisters come of age in this exhilarating Broadway musical of Louisa May Alcott's beloved 1860s novel. Overflowing with laughter, tears, memorable songs, and an irrepressible American spirit, it follows endearingly independent Jo, traditional Meg, soft-spoken Beth, and vivacious Amy on their exuberant journey of personal discovery, romance, heartbreak, and enduring sisterhood.
A Christmas Carol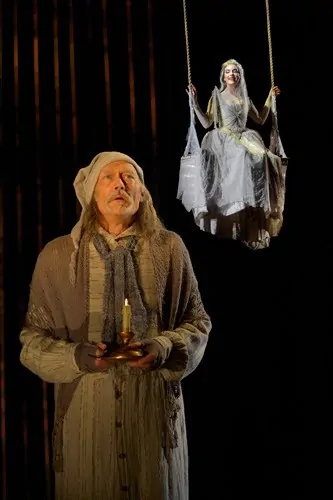 Where: A.C.T., San Francisco
Opens: December 11
The Bay Area's favorite holiday tradition returns with a sparkling, music-infused production of A Christmas Carol, featuring a lively cast of dozens, gorgeous costumes, and those deliciously spooky ghosts. Bring your family, bring your friends, and check your "humbugs" at the door! Features favorite of stage James Carpenter as Ebeneezer Scrooge. Read the Stark Insider review of A Christmas Carol.
A Swell Noël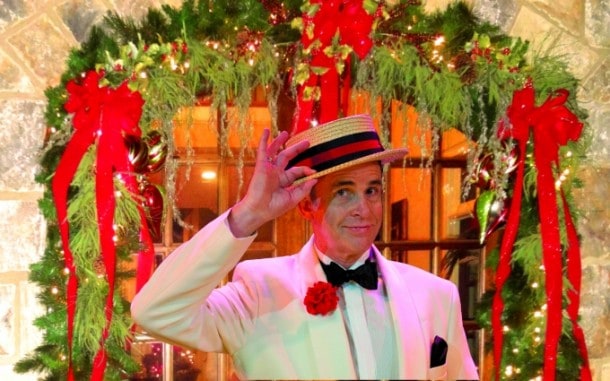 Where: Aurora Theatre, Berkeley
Opens: December 17
Bay Area cabaret star Craig Jessup spices up the holidays with favorite songs by some of the world's most beloved composers, including: Noël Coward, Jacques Brel, Stephen Sondheim, the Gershwins, Richard Rodgers and Lorenz Hart. From romance to comedy to sounds of the season, Jessup and pianist/music director Ken Muir bring new life to ditties such as "If Love Were All," "Our Love Is Here to Stay," "This Can't Be Love" and "Have Yourself a Merry Little Christmas."
It's a Wonderful Life – A Live Radio Play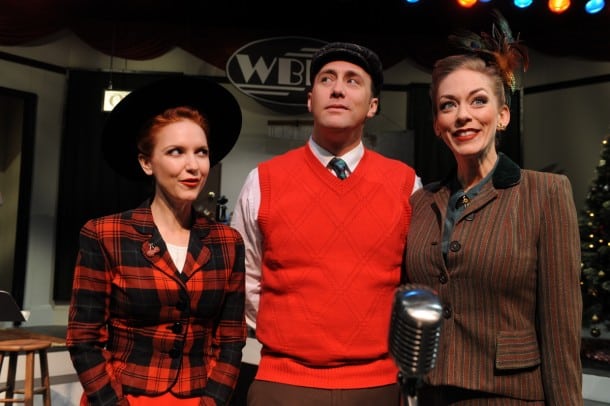 Where: San Jose Stage Company
Through December 22
This beloved holiday classic comes to captivating life as a live 1940s radio broadcast. With the help of an ensemble that brings together a few dozen characters to the stage, the story of idealistic George Bailey unfolds as he considers ending his life one fateful Christmas Eve. Read the Stark Insider review by Cy Ashley Webb.
RECENT THEATER REVIEWS ON STARK INSIDER

Going Red for Christmas: 'It's a Wonderful Life – A Live Radio Play' at SJ Stage (Review)

The Book of Mormon: Irreverent, adolescent, sophisticated, brazen, hysterical, and just plain fun (Review)