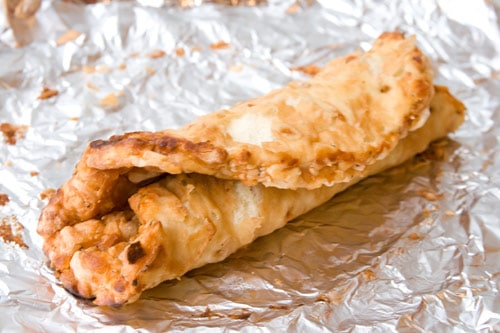 Fermentation isn't just for wine. "Chefs are fermenting just about everything these days."
That from a new report highlighting the top food trends for 2014. At Wente Vineyards in Livermore, for example, Chef Matt Greco has been experimenting with wine less and adding them to the house-made bread.
Other noteworthy trends include the return to tableside preparation. The goal is to break down the traditional restaurant barriers and bring the kitchen closer to the customer. Don't be surprised if your experience at your favorite San Francisco foodie spot features a nitrogen finish, or Bollito Misto carved right at your table. Anything can happen!
And what about our favorites: cupcakes and donuts?
It may be time for the those headline grabbing sugary darlings to step aside. There's a new-old treat in town: the ice cream sandwich.
These trends and a handful of interesting predictions come way of a 14-page report published by San Francisco-based restaurant consultants (and friends of Stark Insider) Andrew Freeman & Co. We always look forward to the report-there's an unmistakable flare for the stylish and humors thanks no doubt to the gregarious Andrew Freeman (interview), the man behind some of the City's biggest foodie events (such as SF Chefs).
Dishes that will be "breaking down barriers" next year (#youknowyouwantit) include Pizzarito, Sea Beans, Fried Rabbit, and Tongue.
Among those food items joining cupcakes and donuts on the not-so-cool list (#overit): Brussels Sprouts (we're they ever "in"?!), Fried Chicken (the FDA probably agrees), Flowers (?), Korean Tacos, and Vegan.
Chefs are apparently catering to more adventurous palates, hence the increased likelihood that picky eaters won't be able to find basic chicken dishes on the menu. Instead? Cat fish. Pork belly. Goat.
ALSO SEE: Top 5 Wine Personalities of 2013 (VIDEO)
Those interested in greens, might be interested to learn that it looks like, for 2014 at least, Cobbs reign when it comes to salads. Poor Caesar, House Salads… what will become of you, my simple friends?
On the social media front, the report, now in its seventh year, suggests that the power of Yelp may be "waning." Still, many restaurants have created full-time roles with the specific tasks of responding to online reviews.
Here's another #trend worth adding to the list: many will be popping corks for some time to come if the Twitter (TWTR) IPO is any indication of future potential.
[Andrew Freeman & Co. Hospitality Trends Report for 2014]