San Francisco stepped up to the plate and knocked it clear over the bleachers of AT&T Park and into the Bay. SF Chefs–a premiere food, wine and spirits event–splashed down last week at Union Square and the City came out in force.
The results: 7,000 people, including many from out-of-town, attended the event according to The Golden Gate Restaurant Association and Andrew Freeman & Co, the conference organizers. That's a 50% increase over last year, the inaugural edition of the flagship event.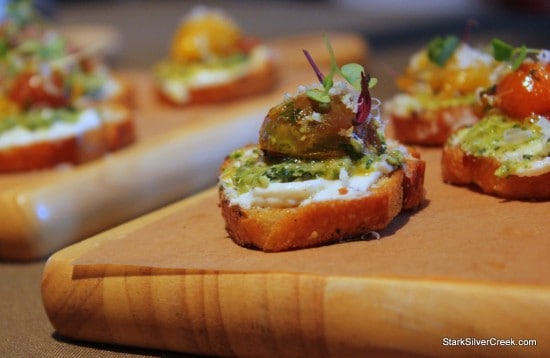 In the end, around 3,000 pounds of Pig and 2,500 pounds of Lamb were consumed.
The affirmation must feel good for a city that continues to perform on the world's culinary stage. 130 chefs–many with television shows and Food Network appearances such as Dominique Crenn who recently won her challenge on Iron Chef America–participated along with 70 wineries, 50 mixologists, and scores of media, trade, and Foodies from around the Bay Area and across the country.
"Come for a weekend here for this event and you'll have no doubt that, by far, San Francisco is one of the best food cities in the world," Andrew Freeman, co-producer of SF Chefs, told SSC in an interview. "At the end, it's just good food by great chefs." (the entire video interview is included below).
And the good news kept coming. We were told that $11,000 was raised for the GGRA Scholarship Foundation.
One of the big trends, in addition to the amped-up spirits component that people were "really into," are mini-portions.
Freeman says, "I think you're going to see a lot of what you're tasting today popping up on tasting plates in their restaurants."
According to Freeman the planning process has already begun for next year–well, at least after he enjoys a quick nap. What can we expect? In typical West Coast fashion, it should be even bigger and better.