Once again, SF Chefs brought us to gastronomic heaven. Judging by the turnouts at the grand tastings, and in the various seminars, the annual event which concluded on Sunday in Union Square is as popular as ever.
And for good reason.
If you ever wanted to sample some of California's finest culinary fare, you could do worse than indulge in one delectable dish after another at what has become a marquee foodie exposition (I'd also rank the spectacular Pebble Beach Food & Wine, the intimate Montalvo Food & Wine Classic, and the new, wine-soaked Flavor! Napa Valley high on that list).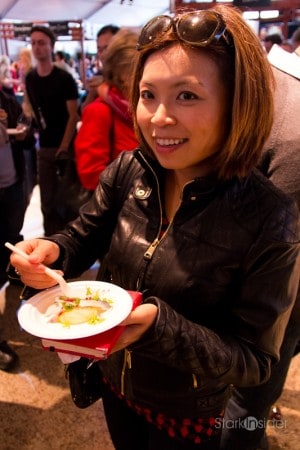 What I particularly liked about this year's edition of SF Chefs was the balance across the various dishes. It's almost as if all the chefs had orchestrated the line-up so that each dish would do its utmost to complement.
You could enjoy delectable duck rillettes (Grand Cafe), followed by an artfully served "early girl" tomato Bloody Mary (Spruce), and then refresh your palate with a most interesting heirloom tomato and watermelon salad (Barbacco) and a sinful gelato treat (Pizzera Delfina), before revving up again for some outstandingly tender Wagyu beef short ribs (Lark Creek Steak) and ever fresh King Salmon with Gravenstein apple (Poggio). No question: A world-class symphony of flavor.
But because it seems competition is the order of the day on the Food Network, and one's thoughts must form a semblance of some sort of top 10 list…
I wracked my brain, reviewed my notes, and salivated more as I perused the photos from the event, and finally after much deliberation arrived at this top 10 list.
Stark Insider Top 10 Dishes of SF Chefs
10. Copita Tequileria Y Comida
Chef Joanne Weir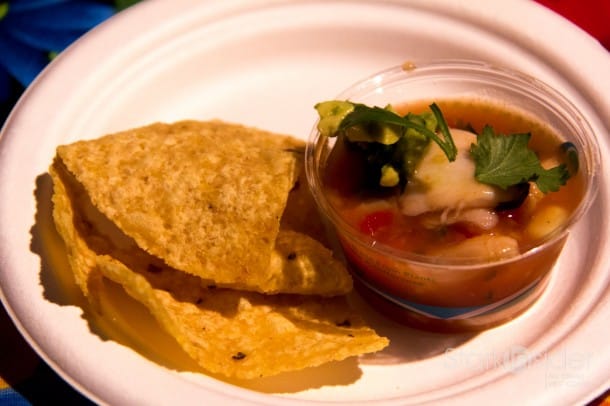 9. Nettie's Crab Shack – Crab Slider
8. Poggio – King Salmon with Gravenstein Apple, Watermelon Relish
Chef Peter McNee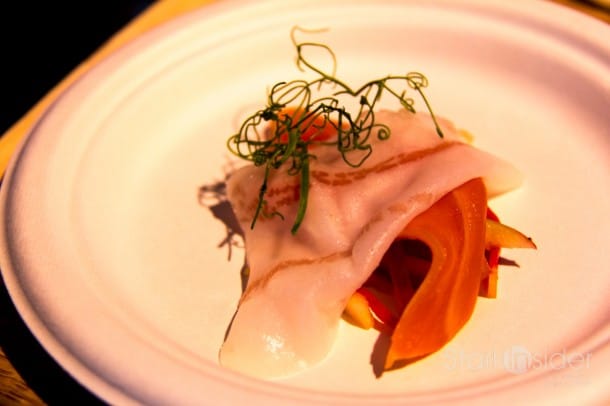 7. Burger Bar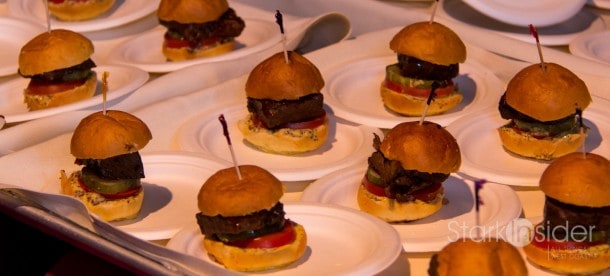 6. AQ Restaurant & Bar – Peaches  with Sweet Woodruff Burrata Ham and Almonds
Chef Mark Liberman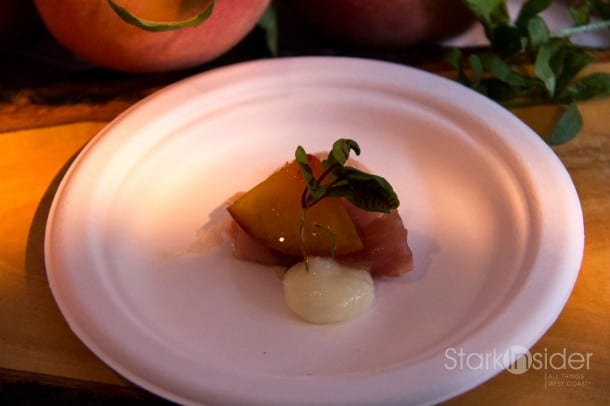 5. Kara's Cupcakes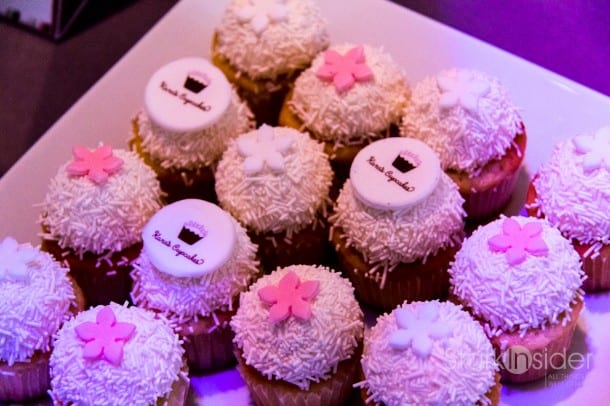 4. The Ahwahnee – Bourbon Braised Pork Belly
Chef Robert Anderson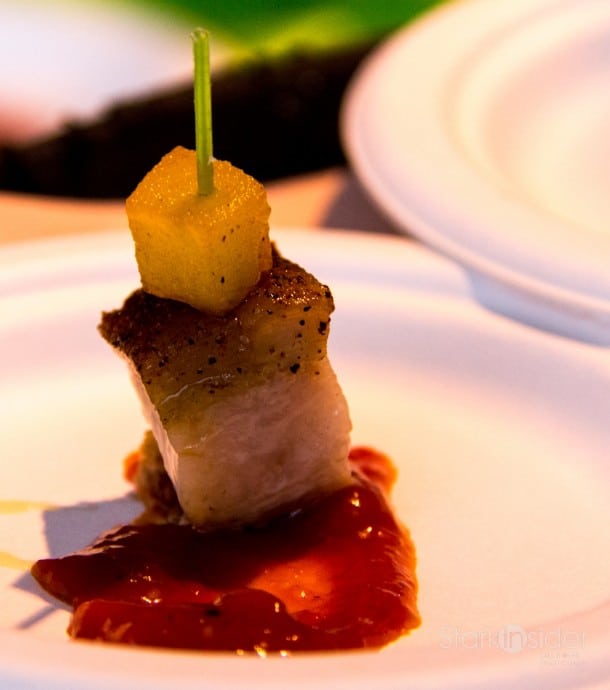 3. Per Diem – Ricotta Egg Yolk Ravioli, Fried Prosciutto Dust, Chive Tomato Jam, Pork Jus
Chef Adam Hinojosa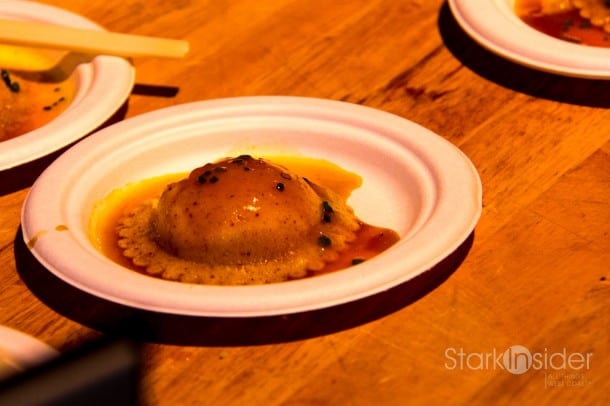 2. Maverick – Local Burrata Cheese, Fig lead ashed rind, golden beet and Zanta grape relish
Chef Emmanuel Eng
1. Lark Creek Steak – Red Wine Braised Wagyu Beef Short Ribs over Fresh Corn Polenta with Rainbow Chard Pickles
Chef Ismael Macias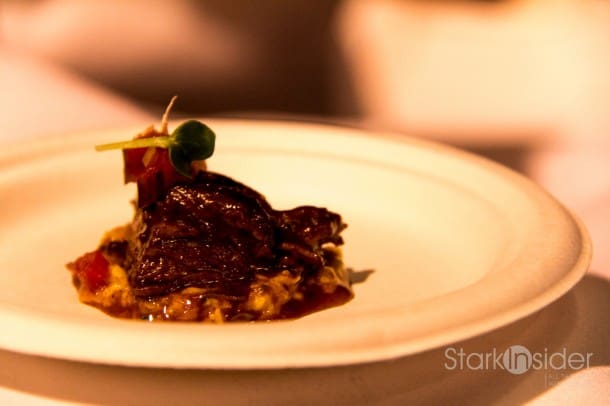 So there you have it. It was a tough call choosing the top 10. This was a strong field. In fact, this may be the best showing yet for SF Chefs. See you next year. Bon appetit!