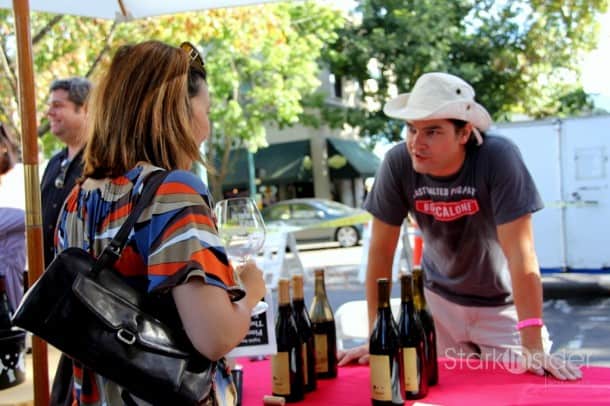 Pinot Noir lovers, take note: Autumn is your special time of year.
Russian River Valley hosts one of the year's most beloved events on Sunday, October the 27th. That's when the 10th annual "Pinot on the River" festival takes over the plaza in downtown Healdsburg (in Sonoma County).
Not 20, not 50, not even 70, but a whopping 100 small-production artisanal Pinot Noir producers will be pouring their hearts out.
The day starts at 11am. Special "VIP tickets" will get you in ahead of the general public. That's not a bad idea if you are determined to sample as many of the wines on offer as possible. In past years the tasting area can get cozy. And be ready for plenty of interesting conversation. Healdsburg features a wonderful mix of art galleries, boutique shops, fine restaurants, and beautiful architecture.
Last time Stark Insider covered Pinot on the River, we had this to say:
"Cowboys, kids, and oenophiles were out in full force, enjoying a gorgeous, jaw-dropping setting."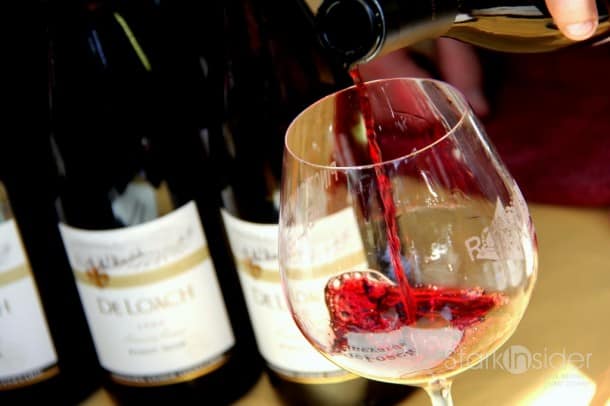 And beyond that, Clinton Stark provided even more incentive to consider a visit to Healdsburg:
"I highly recommend this type of event for two reasons: (1) you get to taste through an unbelievable range of wine styles within one small town block; and (2) you get first-hand knowledge, information and updates from the winemakers and owners themselves, often the same ones pouring the wines."
ALSO SEE: Stark Insider TV: Best of Sonoma Wine Country Weekend
If you do go, Healdsburg makes for a great launch pad to tour other parts of Sonoma. Many wineries–including Francis Ford Coppola's new estate–are a short drive away. Word of warning: cell reception can be spotty (though it should be fine in the downtown plaza) across the vast, rolling hills of Sonoma County. So be ready for a some offline time if you tour the area. If you prefer a less commercial experience, consider seeking out Dry Creek Valley. Here you'll find mostly family operated wineries (like Pinot on the River too). Here's more from Stark Insider on the Dry Creek Valley experience.
PINOT ON THE RIVER

Healdsburg Plaza, Russian River Valley, Sonoma

100 Winery Grand Tasting

Sunday, October 27, 2013, 11:00 am

More information: pinotfestival.com