In this episode of Stark Insider TV, special guests playwright Evelyn Jean Pine and actor Jeremy Kahn sit down with Loni Stark to discuss the young, rebellious Bill Gates and the founding of Microsoft. What did it mean to be first? Or was being first, when it came to inventing the PC, really an illusion? Those thoughts and more as the new play FIRST (Stage Werx, San Francisco) sparks conversation about the arts, technology and relentlessness.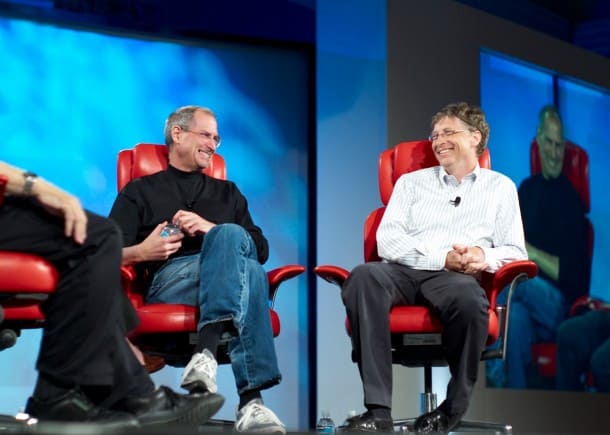 Now softly fermented, it's easy to forget that gentle philanthropist Bill Gates was once a hardcore tech rebel. This was a guy that wracked up speeding tickets, inked cutthroat deals, wrestled with Steve Jobs. Gates even famously found himself on the wrong side of the law; a souvenir New Mexico mugshot remains a badge of honor and a reminder of a time when the early PC market was up for grabs, a time when only those willing to bend a rule or two would survive.
Bill Gates at twenty, indeed, was a different man.
Playwright Evelyn Jean Pine re-visits those early PC days with FIRST. The new play opens with a scene set at the very first personal computer conference in 1976. There, a "relentless" Bill Gates is about to confront hobbyists who refuse to pay for his software.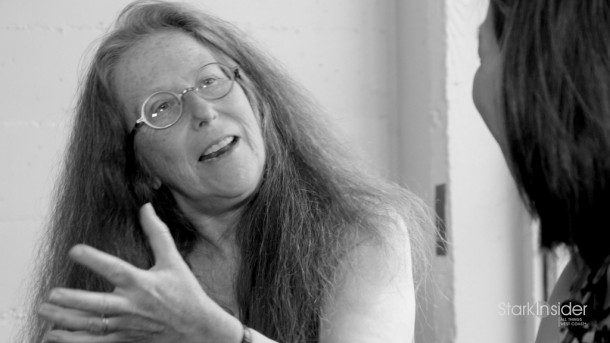 Gates is a programmer. He has a vision which is not about surface and how things look. It's about what things do.
"He was part of the team with Paul Allen that developed software called Altair Basic for the very first personal computer," playwright Evelyn Jean Pine tells Loni Stark in the interview (watch below). "As it happens, hobbyists, people who we're using the software, didn't understand that they had to buy it. They thought that if one of them bought it, they could share it… there was a big fight about it… Bill Gates called them thieves."
At that time nobody was taking the budding entrepreneur seriously. Ultimately, as we know, Gates would figure out a way to make a buck or two selling software.
The fictional account investigates what it means to be "first".
"That moment when you think 'I'm new, I've been reborn!' Sometimes we're right, sometimes it's just that exhilarating feeling."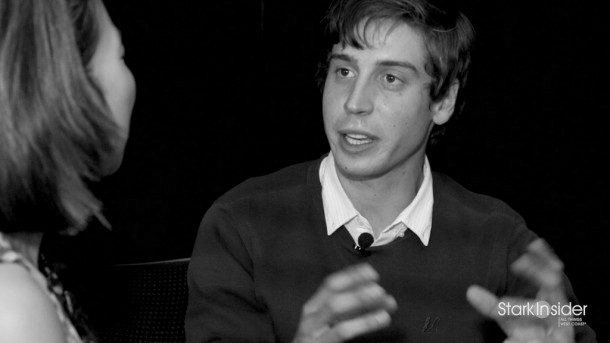 Those who follow the theater scene here in the San Francisco Bay Area will likely recognize the talented, exuberant Jeremy Kahn.
"I grew up in this era. We bought CDs until Tower Records closed, and they we just went on Napster," says Kahn who plays Bill Gates. "It's exactly the same thing was happening then."
Not everyone agrees with Pine's interpretation of the tech legend. Striking a polarizing chord appears to be the norm, at least based on early readings of the play.
"I always get people yelling at me, 'You've made him seem so nice. We all hate him!'" she says. "Then other people will come up and say 'This is the world's greatest philanthropist, how dare you make him seem like an evil, vicious, relentless whatever."
And on that storied intersection where technology meets the arts, Pine concludes:
"Without creativity, there would be no technology. Technology is totally informed by human creativity."
ALSO SEE: Taking the Political Drama Elsewhere: 'Warrior Class'
FIRST, which marks the first collaboration between Bay Area playwright Evelyn Jean Pine and British director Michael French, runs at Stage Werx (San Francisco) through November 3. It should make for an entertaining and thought-provoking night on the town. Editing this interview, and reading the background on the play I was surprised to discover how much has changed and how little has changed forty years into the digital age. And, my friends: Always remember to hit the record button.
STARK INSIDER TV: Bill Gates vs. Steve Jobs, Who Was 'FIRST'?