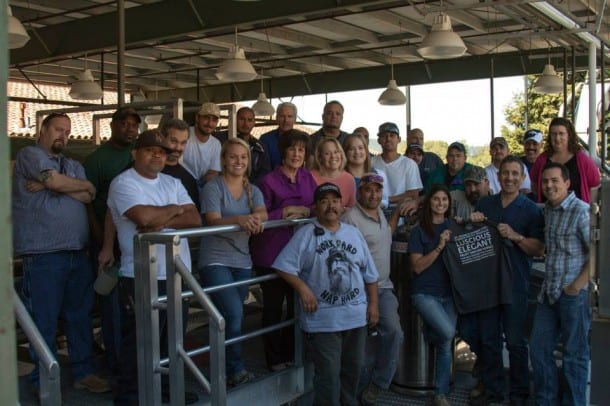 It's harvest.
That means across wineries here in California (and the country) grapes are being hauled in from the vineyards.
And that also means, as I've done for the last few years, it's time to make the social media rounds and see what everyone is posting about that most exciting and intense time of the season.
Some of the most beautiful imagery comes from harvest shots – lights stream down on workers during late night picking sessions, presses full of gorgeous grapes hit Instagram, and, of course, there's the the smiling, grimacing, sweating faces.
No one said working the vineyard was easy. Far from it. Contrary to the romanticized marketing version of a winery operation, this is the stuff of hard, Ibuprofen-fueled work. The famous saying holds true: it takes a lot of beer to make good wine.
ALSO SEE: Stark Insider TV: Best of Sonoma Wine Country Weekend
In keeping with the tech trends, wineries and fans alike are using newer gadgets and services to record the proceedings. This is the first time I can recall seeing a GoPro attached a tractor (Trattore), and, sure enough, the 12-second short-form videos via Vine are aplenty.
Have a photo you want to share? Send it to me clinton at starkinsider com, and I'll add it here – let me know any message to include.
Happy harvest all, see you in wine country.
V. Sattui Winery (Napa)
From the Facebook page of V. Sattui, some night time picking – Chardonnay at the Carsi Vineyard:
Trattore (Sonoma)
The folks at Trattore went all Bieber, and attached a GoPro to a tractor:
Concannon (Livermore)
From John Concannon's Facebook page comes this juicy shot of some Pinot that just arrived from the Russian River Valley.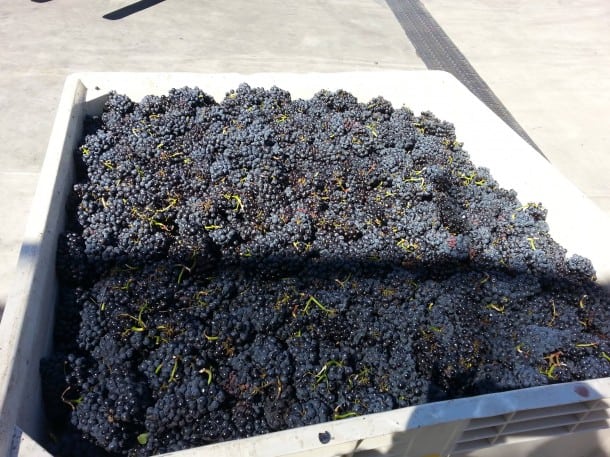 Cuvaison Estate Wine
Pinot! Pinot! Pinot! Just harvested last night. Yay 2013 harvest! #NapaHarvest #Wine @napavintners @brandlin_wine

— Cuvaison Estate Wine (@cuvaison) September 5, 2013
J. Lohr (San Jose)
A pretty shot this morning posted by J. Lohr Winery.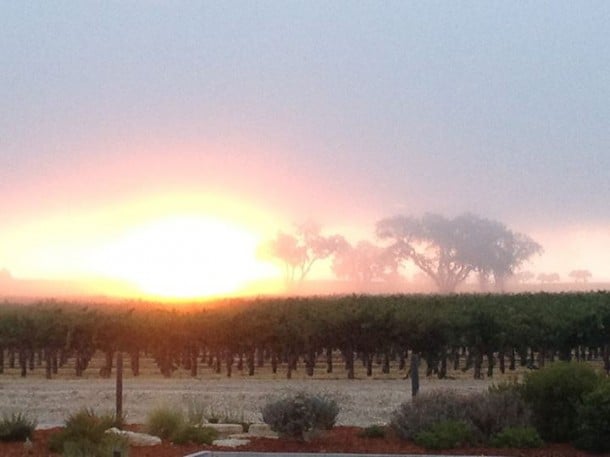 The Scene in Yountville
Winemaker and social media hound Craig Camp posted this one. I'd call it the calm before the storm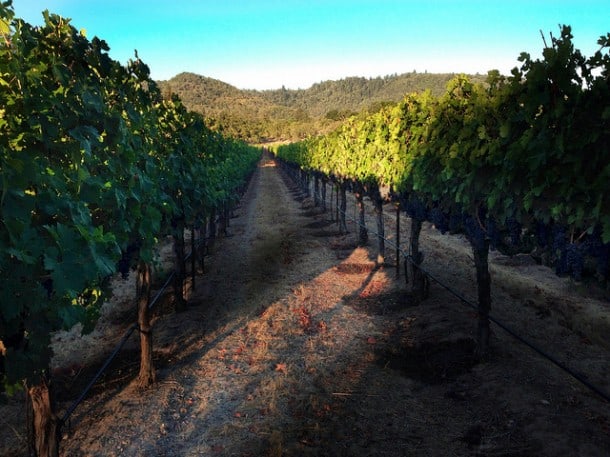 Looking Back
Francis Ford Coppola goes hands on in this #ThrowbackThursday instagram: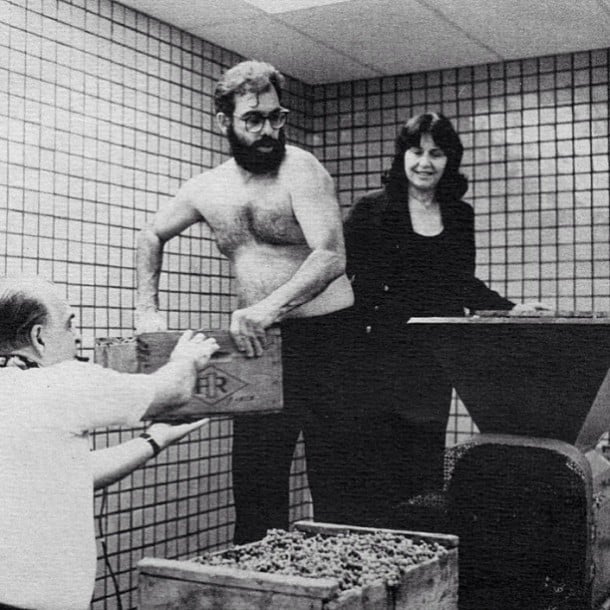 Kutch Wines
Someone was bound to stream it live. Kutch has the 7/24 action, click the photo to head to their site for the stream (with multiple cameras no less!).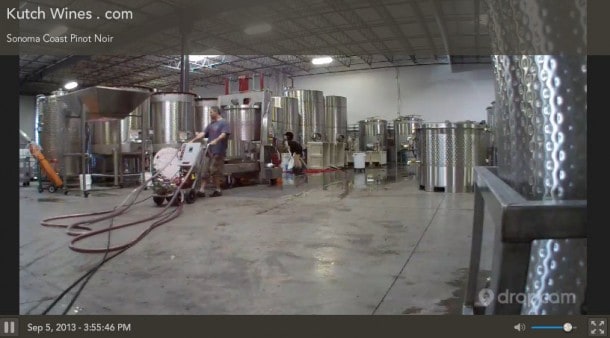 Chalk Hill Estate (Healdsburg)
The folks at Chalk celebrated their first harvest yesterday, and posted this vid featuring some cool night shots:
Turnbull Wine Cellars (Napa)
Turnbull makes one of my favorite Cabs in the valley – it's a hidden gem I swear. But grapes aren't the only thing being harvested. This babies are straight from the winery garden:
Robert Sinskey Vineyards
Redrum. Redrum. Redrum.
Duckhorn Vineyards (Napa)
"Harvest is really ramping up, today we were out picking Chardonnay and dodging hot air balloons! With 100 degree heat forecast over the weekend, we're hurrying to finish Sauvignon Blanc. We'll start at Three Palms Vineyard tomorrow."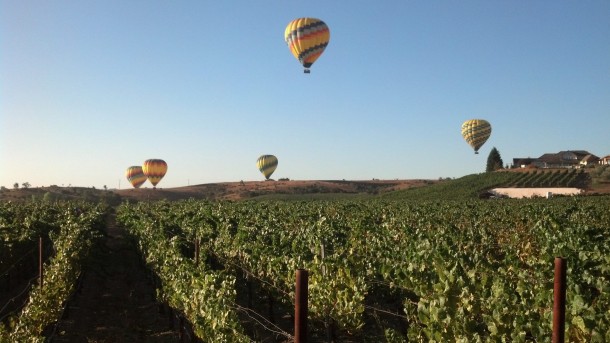 Francsican Estate (Napa)
God knows, we don't want Linda Blair popping out of our bottle.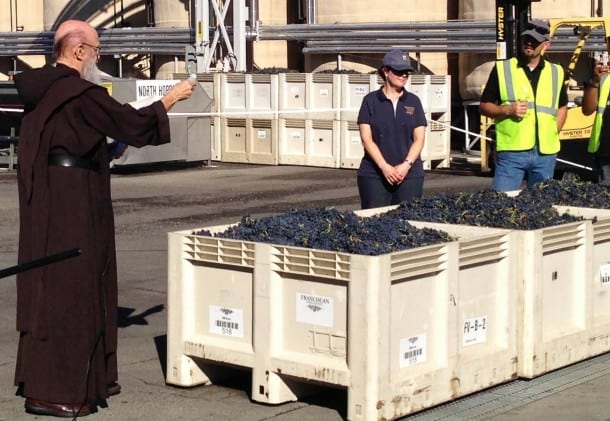 Grgich Hills Estate (Napa)
From Facebook, some "liquid gold":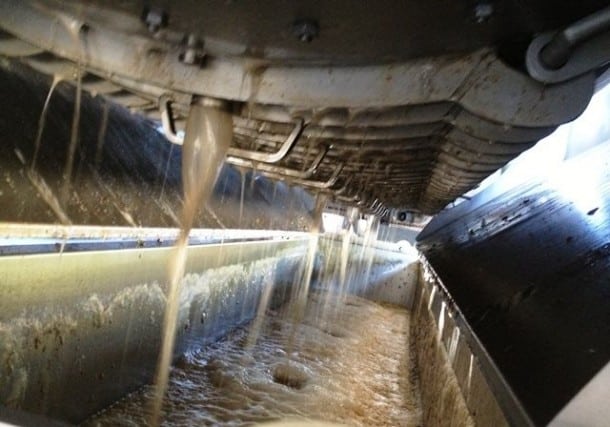 Benziger (Sonoma)
Sauvignon Blanc grapes hung out at Benziger before heading to the crush pad.