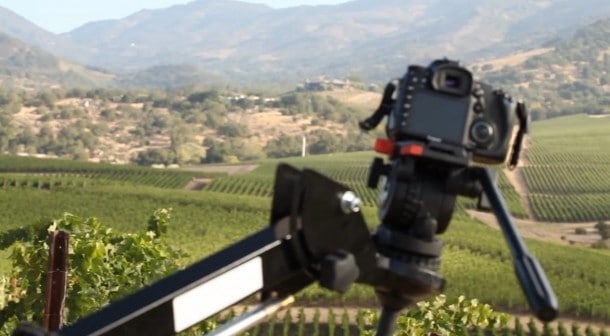 It's back to school, and it's also back to the editing suite. Wine Spectator has narrowed down its annual wine video competition to nine finalists. See below for the rundown.
Each year I like to watch and gently critique (please do the same to me) these wine videos for a few reasons.
For one, wine is an inherently difficult topic to make interesting for the general public, especially in video form. There's only one film that has enjoyed major success at the highest level, and that, of course, is Rex Pickett's terrific and eminently quotable Sideways. There are other decent ones, such as Bottle Shock, and more recently the serviceable, but flawed documentary Somm (talk about telegraphing a storyline!). I think it boils down to the fact that wine is really all about farming and chemistry. It's agriculture. That nuts and bolts of all that is of marginal interest to the majority. Everything else that surrounds that, however, can be far more interesting–dare I say it's all about the stories (oy vey).
Also, the creative process is a beautiful thing. And I'm always pleasantly surprised when I watch these videos. Imagination, indeed, knows no bounds. Neither does the capacity to learn. With each view of someone else's work I learn something new. Every time.
Then there's the technical side. I'm a bit of a DSLR fanatic, so it's always interesting to see how videos are shot: the framing, the "look", the structure, the bokeh (!), and the editing. However, as much as I'm all over this Blackmagic Cinema Camera trend–a relatively inexpensive camera that produces beautiful, filmic results unlike a DSLR which can look "digital" and harsh–I've learned that the gear is far less important than ability to tug at our hearts, to make us laugh. Shoot with an iPhone. Or, do what Spike did and use an iPad. Doesn't matter. Tell a compelling story, and you'll keep the viewer's attention. Case in point: "The Scarecrow" video by Chipotle. The ad as narrative. Provoke strong reaction (see M. Cyrus) and bask in the headlines.
One thing you'll notice is that none of these videos attempt to film people sitting around a table, drinking wine, shooting the breeze. Drinking wine on video is generally only interesting to the people drinking the wine. For the rest of us, it's like watching someone tell jokes to themselves in front of a mirror. Granted, deep dives on specific wine topics that appeal to wine geeks can be of (very limited) interest.
All said and done, a key ingredient to a good wine video in my experience: piss and vinegar. I'm always looking for piss and vinegar. And I try as I might to inject it into our stuff here on SI. I'm not sure what that means and I know it sounds ridiculous.
But, most of all, this is about the wine.
Given that harvest is well underway, there's plenty of excitement in Napa and Sonoma, and across California (and other parts of the world too!). These videos are a fun way to celebrate the occasion.
Pruning Season
First up, a pretty looking video about… you guessed it, pruning. This one clearly fits into the instructional category. Well made, as is just about anything out of Jordan Winery. Perhaps a little too safe, but I like it.
BUT FIRST: The Guide to Non-Viral Videos

It annoys me to no end that WS locks these videos down only to their site via the Brightcove platform. They've deactivated embedding. I know they want traffic and votes, but stop it! So much for dreaming of viral.

Here's a tip for playing along, click this link to the Wine Spectator wine video page. It will pop open in a separate window. Now you can watch the videos will referencing my scintillating commentary. Win-win.

Clint
Nugget News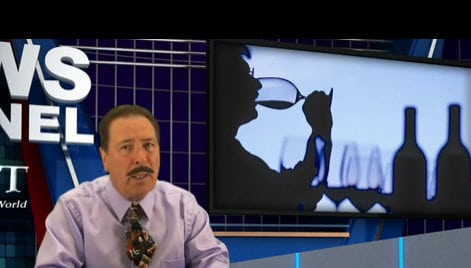 A news channel spoof. "If the grapes were planted between 1792 and 1802 they would have a musty nose with canon barrel overtones leaving a long lingering aftertaste of gunpowder on the palladium." Not sure about this one. Good effort, but they might want to dial up HMW, reigning king of wine satire. It's hard to produce something that looks like John Stewart or Steven Colbert without a pro writing team.
Family Biodynamics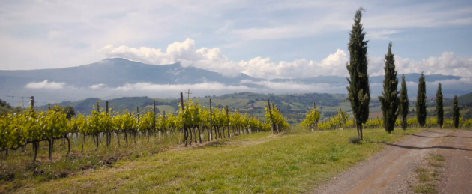 Speaking of HMW, this one is a topic we all love. Except this is not just about biodynamics. It's about family biodynamics. Another pretty video. But, you know what, it's might be time to put a law in place that bans cliche guitar background music.
Winemaker's Filmmaker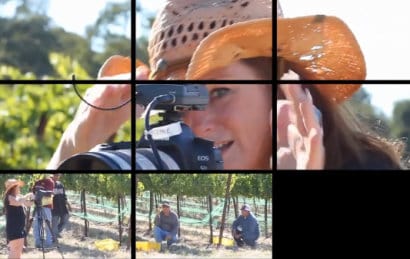 A series of outtakes from Paso Robles. Has a nice charm about it. Outtakes, however, usually work best when we've just seen the complete work first, no?
Urban Winery Investment
Silly fun, with some great lines. Low production value adds to its likability. Invest today (cash only please):
Man vs. Machine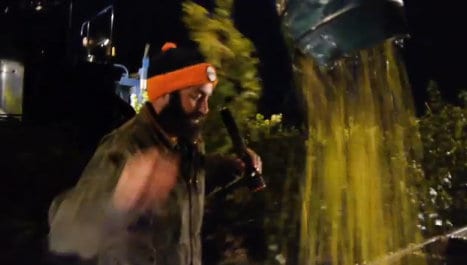 John Beck's look at harvest is visceral. And it's got a rockin' soundtrack – bring it! Very well done; fast-paced, informative.
The Dawn of Wine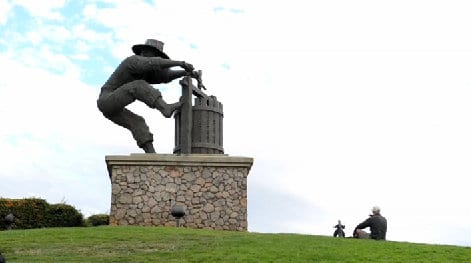 A buddy flick! A must see. How can you go wrong with Strauss? And the wine bottle as bone: the stuff of legends.
Unearthing Chile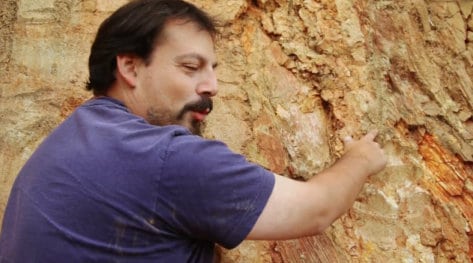 One of my favorite wine regions profiled up close and personal. Nice aerial shots. "Every time you taste the wine, you taste the rock."
A Taste for Life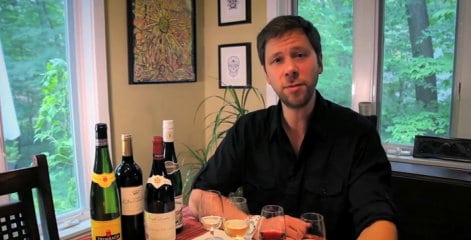 "If you can hear the difference between rock music and classical music, then you can learn what makes California Cab different from Bordeaux." Hmmmm.
And with that great line up of fun, interesting, eclectic wine videos we pick our winner…
Stark Insider Pick for Best Wine Video 2013

The Dawn of Wine

Funny

Stop motion!

Godzilla and Strauss: winner

Memorable

Unique

Passes piss and vinegar test

Thanks for playing along. Watch and vote here.

And WS: let us embed these things!