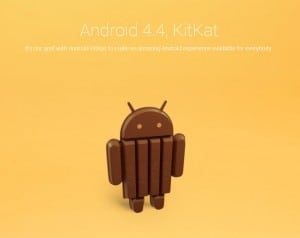 Forget about Key Lime Pie. And always remember to not let your marketing teams get too caffeinated.
Google pulled a fast one today, surprising the tech blogosphere, when it announced the next version of Android (4.4) would not be named after a generic pie, but after a branded chocolate bar. And a good one at that: KitKat.
Critics (i.e. all of us) will no doubt see the reason why Google made the change. The commercial tie in is deliciously obvious.
Over on the Google landing page for the new version, the green Android robot already adorns a KitKat chocolate bar wrapper, portending a McDonald's/Star Wars-inspired merchandising partnership that seems… uh, interesting.
"Prepare for a sweet new treat"
This marks the first time, so fast as I can recall, that a confectionery brand has teamed with a software platform.
Normally you'd expect a food brand to partner with a movie marketing agency, or a toy manufacturer of some kind. But the Android operating system? Again, interesting.
Speaking of interesting… what the heck is going on at Google HQ these days: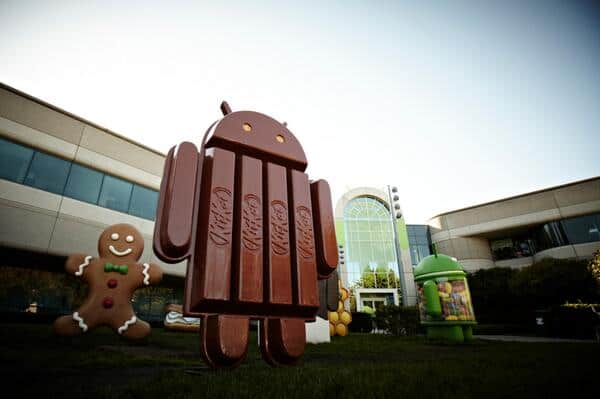 Is this a Pixar set?
Outtakes from a John Waters' alien invasion flick?
Or are we in some kind of tech bubble led by an Alice in Wonderland-inspired candyland march?
No, no and no (well, maybe on that last one).
This is Google. It's 2013. Microsoft bought Nokia. And Google wants to buy KitKat.
I can't wait for Android Lavita, and iOS Pizza Pocket.