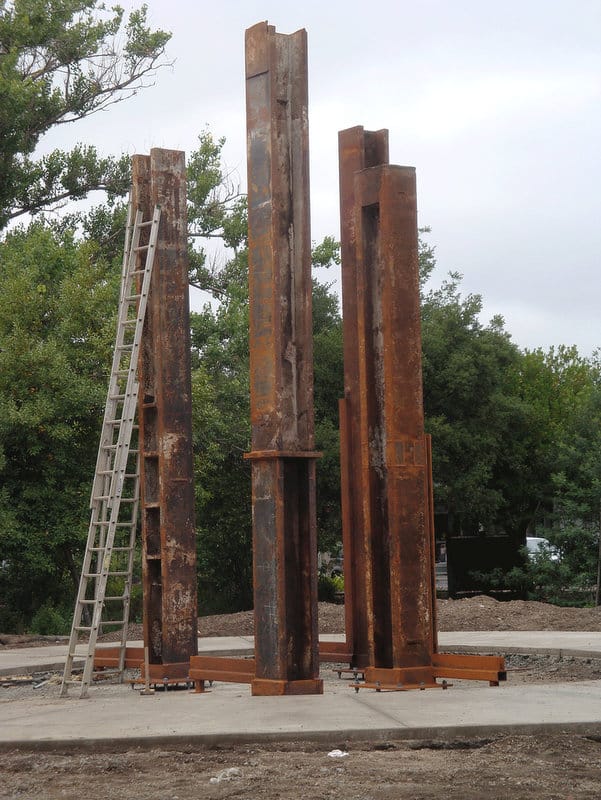 Artist Gordon Huether today unveiled a new 9/11 Memorial in Napa. His large-scale commissioned works – be they an installation, wall mounted piece or sculpture – are dynamic and striking. Glass play prominent roles, as do other industrial and varied materials such as metal, branches, and ink.
Constructed from remnants recovered from the Wold Trade Center, the piece featuring towering, rusted support columns and an extended ladder leaning against one of them. The monument is located on Main Street in downtown Napa.
This installation (or at least the photo) took my breath away. It's raw, visceral. Imagine all that surrounding life and beauty–here in Napa lots of greenspace, there at ground zero a vibrant city–and then destruction.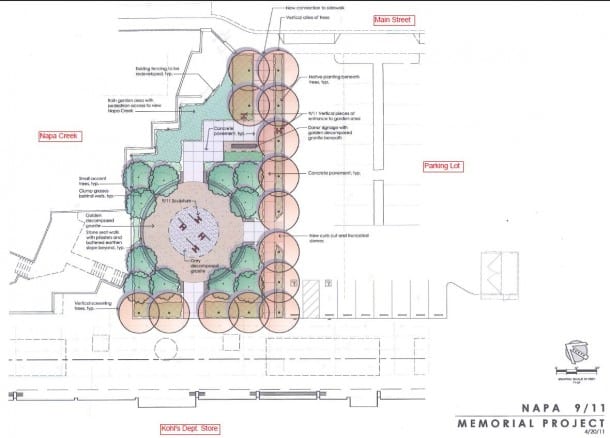 I'm not an art expert by any means, but I see the ladder as symbolic of the remarkable heroism on that day.
From the Downtown Napa Facebook page where I spotted this photo:
"Today is a day of reflection. To honor those lost and the heroes of 9/11 and every day thereafter, Napa artist, Gordon Huether has completed the Napa 9/11 Memorial and held a dedication ceremony this morning. A must see when you visit Napa."
Over his thirty year career Huether has won more than 50 public art awards and completed more than 150 private commissions for airports (Salt Lake, Jacksonville), transportation centers (BART San Bruno), parking garages (Napa Fifth Street), hotels, museums and community services (San Jose Fire Department), among others. A few years ago, Loni toured downtown Napa with Gordon, and talked about his art, and visited his gallery.
If you do visit Napa this touching and dramatic memorial is a must see.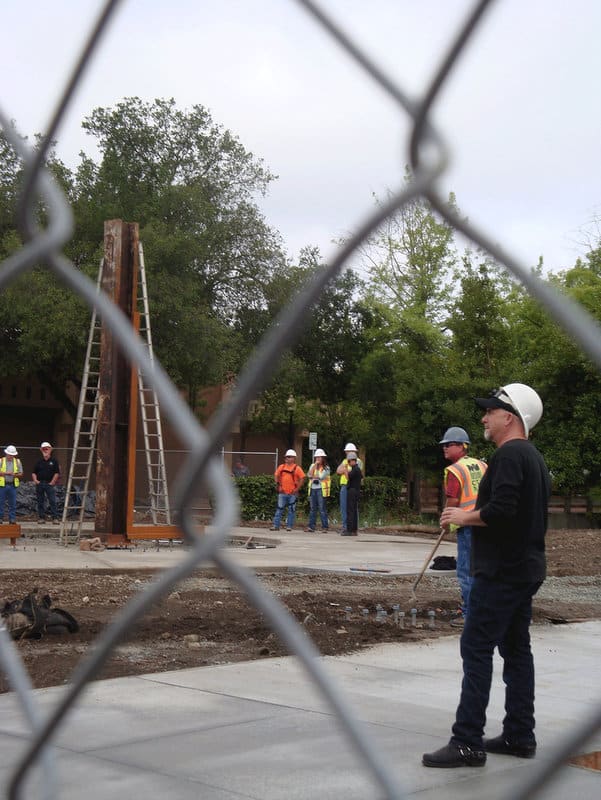 Here's a video that describes the memorial's design, including information about the glass plates with the victims' names:
You can learn more and make a donation at the Napa 9/11 Memorial web site.