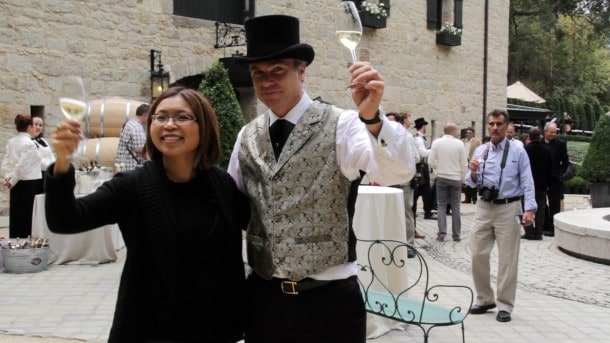 Loosen your belts, round-up some friends, and dig out your favorite stompin' (or dancin') shoes – one of wine country's biggest and most entertaining events is almost here.
We're talking about the eagerly anticipated Sonoma Wine Country Weekend of course (see "Grape Time in Sonoma").
The annual Labor Day extravaganza runs August 30 through September 1 at wineries up and down Sonoma county here along the Northern California coast. If you're not from the area, this is the mother of all excuses to plan a visit.
Clinton Stark had this to say about last year's SWCW:
"With so many events, tastings, dinners, concerts, every agenda is unique. This year mine included: a visit to the Buena Vista winery where I witnessed a Sister-City signing and a wildly entertaining and gloriously over-the-top performance by host Jean-Charles Boisset (did he really say that he'd like to "meet you further" to my wife on camera?!); an evening of dining and dancing under the stars (with a full moon no less) at Francis Ford Coppola's stately new winery in Geyserville, and an epic grand tasting at MacMurray Ranch where no less than 170 wineries were pouring their bestest."
MORE Sonoma Wine Country Weekend Coverage:

A Grape Time in Sonoma (Plus: "We're living in a moment of danger!")

Inside the historic Champagne Cellars at Buena Vista Winery (Photos)
The multi-day celebration–happening just as harvest kicks off across many of the vineyards–features winemaker lunches and dinners (many have already sold out), a gala at legendary filmmaker Francis Ford Coppola's expansive winery, an incredible appellation-based tasting at MacMurray Ranch ("Taste of Sonoma"), and a wine auction at Chateau St. Jean.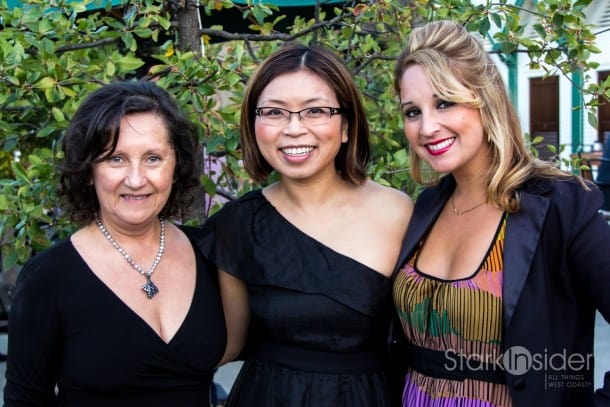 Last year, $483,500 was raised, benefitting some 32 Sonoma-based non-profits.
"Our goal is to support local groups that reflect our little towns, and multiply their efforts by supporting those in need while at the same time enriching the lives and neighborhoods of those engaged in helping," said Dan Goldfield, Sonoma County Vintners Foundation President.
WATCH: Sonoma Wine Country Weekend at Buena Vista Winery
It's going to be a busy month. Sonoma Wine Country Weekend kicks off California Wine Month. By our count, September features over 50 different wine-related events including tastings, cocktail soirees, winemaking seminars and panel discussions, BBQs, luncheons, and harvest celebrations.
Team Stark will be on location "reporting" hardball style as always. If you haven't already, be sure to subscribe to the SI YouTube Channel where you can get a unique perspective on West Coast living, including food, wine, the arts, film festivals and… the unexpected. Let the show begin…