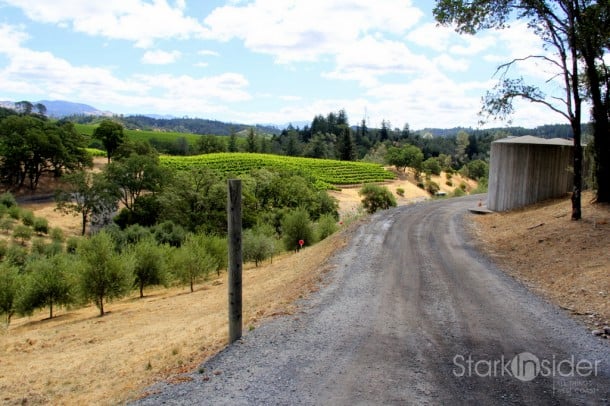 If you're looking for a wine country experience off the beaten path — where the only retail shop is a classic, locally operated dry goods store — then bookmark Dry Creek Valley on your (Google) map of Northern California.
The appellation known for Zinfandel (dating back to Prohibition), and killer views, is located in Sonoma just north of Russian River Valley and south of Alexander Valley. It's an inspirational setting. And with 70 wineries located around the ring road, there's something for everyone. Don't forget you'll also find superb cool-climate Pinot and Chardonnay here as well.
If you go, look to the quaint, upscale town of Healdsburg as a luxurious and comfortable launching pad. The walkable town offers plenty of places to stay, and features Michelin star-rated restaurants (such as Cyrus).
Fans of olive oil should make a stop at the Dry Creek Olive Oil Company, operated by former Apple executive Tim Bucher of Trattore Wine Estates. A gorgeous selection of olive oils farmed locally from rolling vineyards await those seeking authentic inspiration or their culinary adventures.
For wood burning pizza second to none, call ahead to Lambert Bridge winery and book an outdoor cooking class with culinary star Andrea Mugnaini.
Clinton Stark spent a few days touring the region; look for stories, photos and wine reviews coming soon. Salut!
IN PHOTOS: Dry Creek Valley, Sonoma