With back-to-school in full swing, the fall theater season is upon us. I know, time flies when you're having fun doesn't it?
Stark Insider will once again be covering seasons at multiple venues across the San Francisco Bay Area, from San Francisco down highway 101 to San Jose, and from Berkeley across the Dunbarton Bridge over to Palo Alto… and, as Clint Stark has been known to say, "just about everywhere in between."
If you're new to this site, welcome! We've been covering the SF Bay Area theater scene since 2009 (Kite Runner at San Jose Repertory started it all for us, as well as marked the launching point for Stark Insider TV). We're pleased to have seasoned writers on our team including Cy Ashley Webb, a member of the San Francisco Bay Area Theatre Critics Circle, and Clinton Stark, a member of the American Theatre Critics Association (and a certifiable Android geek).

Every so often we make the rounds and call out some of the upcoming shows opening across the region. And today we've got an eclectic mix of Broadway, contemporary stage, a Grammy Award-winning group of virtuosos. Plus: intimate theater houses that may otherwise have escaped your notice. (for theaters and other venues, submit your calendar notices to press at starkinsider com)
Before we get to the listings, we, of course, need a choice quote to get us in the mind set. Today's comes from playwright Tom Stoppard:
"We're actors — we're the opposite of people!"
Let the show begin…
Priscilla Queen of the Desert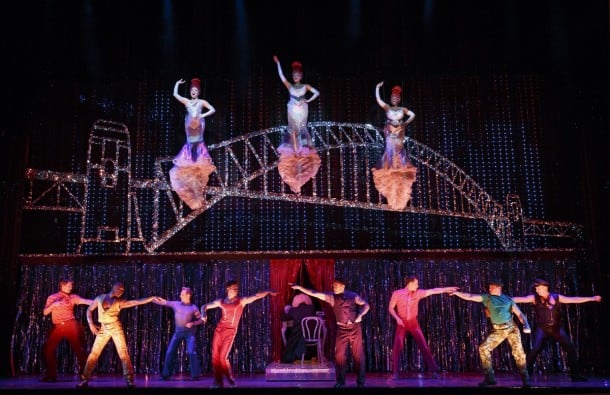 SHN Broadway (Orpheum), San Francisco
Opens: August 22
A fun show that tells the uplifting story of a trio of friends, on a road trip of a lifetime, who hop aboard a battered old bus searching for love and friendship in the middle of the Australian outback and end up finding more than they could ever have dreamed.
An international hit with over 500 dazzling, 2011 Tony Award-winning costumes, Priscilla Queen of the Desert features a hit parade of dance-floor favorites including "It's Raining Men," "Finally" and "I Will Survive."
The Goat Rodeo Sessions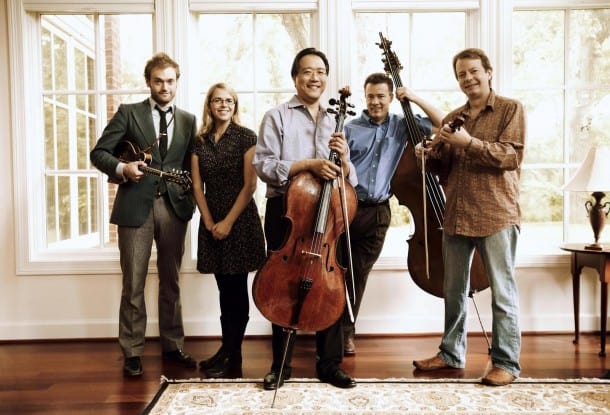 Cal Performances, UC Berkeley (Hearst Greek Theatre)
August 24
An astounding group of virtuosos — Yo-Yo Ma on cello, Chris Thile on mandolin, Edgar Meyer on bass and Stuart Duncan on fiddle — come together in this Grammy-award winning collaboration to expand music horizons. From high-spirited bluegrass and Celtic stylings to jazz improvisations and beyond, hang on to your seats as the music transports you to magical heights with heart-rending ballads and Americana energy! Join us for this special Cal Performances summer evening at UC Berkeley's historic Greek Theatre with this landmark performance by four superstar musicians.
Other Desert Cities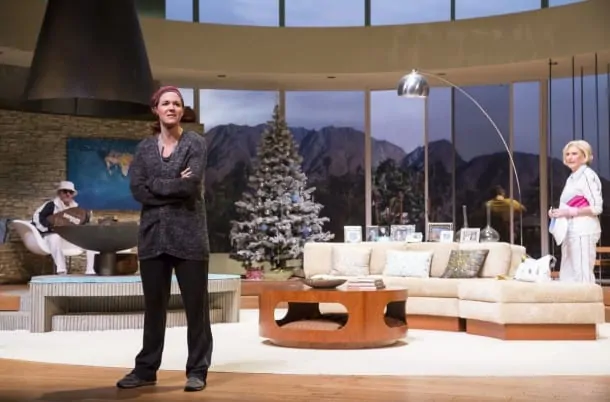 TheatreWorks, Mountain View Center for the Performing Arts
Opens: August 24
A Hollywood star's desert estate glows with Christmas cheer. But home for the holidays is daughter Brooke, a novelist whose tell-all memoir is sure to rip the politically-divided clan apart. Are we having fun yet? With dazzling wit and razor-sharp insight, this Pulitzer finalist balances fierce comedy and riveting family drama in the blockbuster hit of last year's Broadway season.
American Dream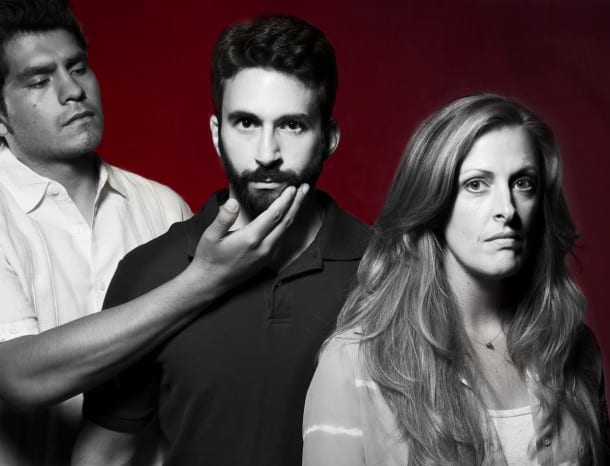 New Conservatory Theatre Center, San Francisco
Opens: August 24
American Dream is set in San Diego, California and a Spanish colonial town deep in the heart of Mexico. The story straddles the border and explores the literal and spiritual frontiers the characters are challenged to cross. In the play, Tom, a recently divorced, and recently out, 40‐something architect finds himself unexpectedly falling in love with his handsome Spanish teacher, Salvador, in the beautiful city of San Miguel, Mexico. Tom's ex‐wife, Cara, bitterly clings to the life that has been torn away from her and vows to keep Tom from bringing Salvador home to San Diego. Tom enlists the help of Cara's beau, an influential Republican attorney, and that of an unlikely Minute Man, in an attempt to smuggle Salvador across the border.
And Miss Reardon Drinks a Little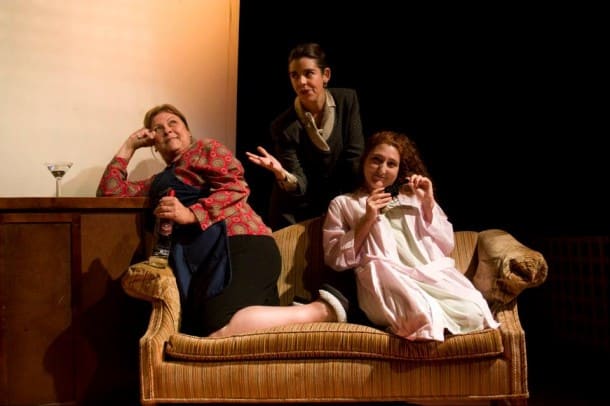 Dragon Theatre, Redwood City
Opens: August 30
The inaugural production of Chicago's legendary Steppenwolf Theatre, this dark comedy explores the lives of the three Reardon sisters, who have recently lost their mother. During an uncomfortable dinner reunion, a well-meaning but obnoxious set of neighbors crash the party and set an already incendiary situation ablaze.
San Francisco Symphony Opening Night Gala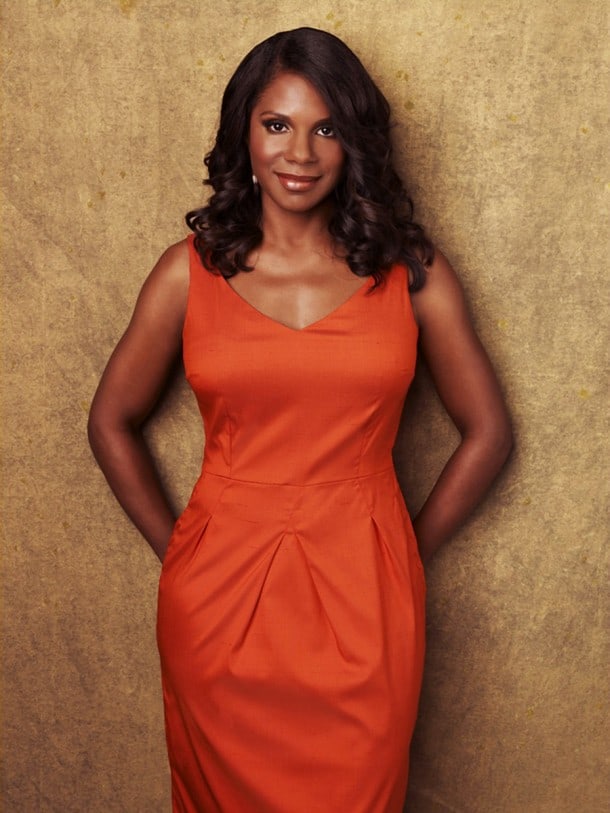 Davies Symphony Hall, San Francisco
September 3
The evening begins with red carpet arrivals and a pre-concert sparkling wine hour in the dazzling lobbies of Davies Symphony Hall, followed by the performance of a lifetime when Broadway superstar Audra McDonald presents gems from the classic American songbook with Michael Tilson Thomas and the San Francisco Symphony as they celebrate the enduring allure of the Jazz Age. With the night in full swing, the revelry continues at the after-party. Dance the night away in the tented pavilion or lounge with a cocktail beneath the stars on Grove Street, and enjoy an open bar, dancing, the finest bites from the city's finest establishments, and of course—as always—more beautiful music.
After the Revolution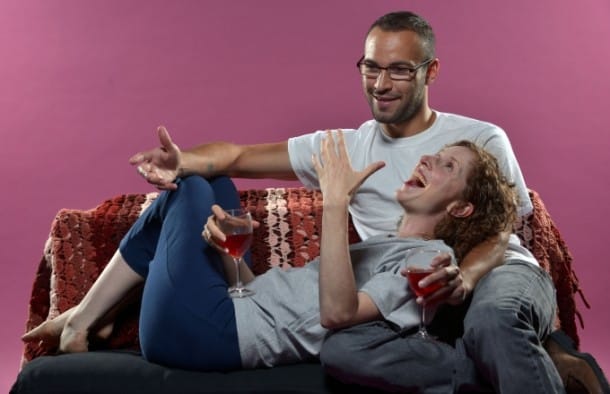 Aurora Theatre, Berkeley
Opens: September 5
What happens when the people you revere aren't who you think they are? Recent law school graduate Emma Joseph proudly carries the torch of her family's Marxist tradition by running a nonprofit organization dedicated to the memory of her blacklisted grandfather. But when a newly published book reveals shocking truths about the man, the entire family is forced to confront questions of honesty and allegiance they thought long ago resolved.