Sonos today quietly rolled out a new feature to its class-leading music streaming players. With the updated Android app, now available in the Google Play Store, locally stored music, playlists, and podcasts can be streamed to Sonos.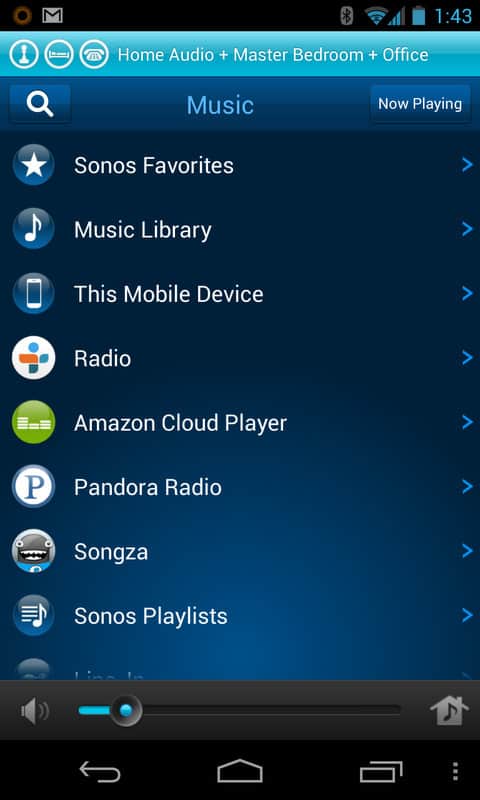 Like the overall Sonos experience, it's a snap to use the new feature.
On your Android, tap "Music" to get to the main menu that lists all your music sources. There you'll find a new entry, "This Mobile Device". Click on it and you'll be able to navigate content on your phone, and then select play to send it the Sonos. The only thing you need to ensure is that all the devices are on the same wi-fi network. But you knew that already, right?
I'm an absurdly rabid fan of Sonos. So I was anxious to give the new feature a spin on my Nexus 4.
On my phone I pulled up Green Day's Uno which I have conveniently stored on my phone for those situations where I can't find a Peet's but need a kick. Carpe Diem!
I chose "Play Now" et voila, the rockin' was ahappenin' – the songs streamed from the Nexus phone via wi-fi to my Sonos system with ease.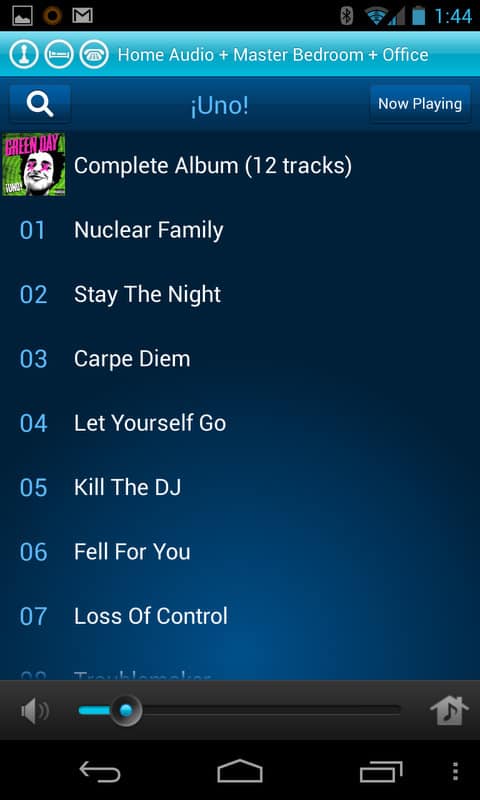 My system consists of a bridge (connected to one of the many high end AV receivers I could have picked, piped through an amp which then delivers the songs to 12 in-home speakers), and two Sonos Play:5 speakers (one in the office, the other in the master bedroom). With Sonos I've finally achieved Valhalla, the kind of music set-up I could only dream about. Incidentally now that same transformation is happening with movies, and the exceptional XBMC open source media center software. Incredible stuff.
ALSO SEE: Sonos, now even better (Review)
Being able to play music directly from an Android device means a friend can play anything they have on their phone (or tablet) when they visit. At a party, for instance, anyone could become an impromptu DJ… for better or worse.
I didn't get any update on a similar feature for iOS devices.