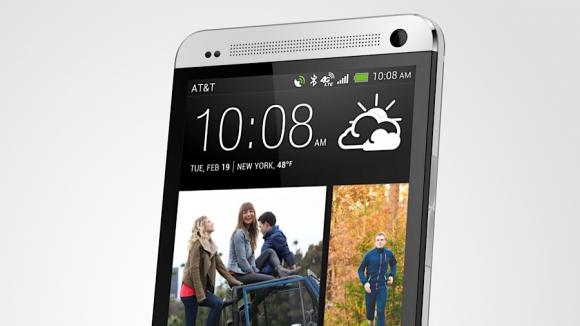 New data suggests that Google is catching up. Much maligned for "fragmentation" when it comes to the variety of operating system versions running across devices, the company revealed today that more than one out of three Android handsets now run the latest major release – Jelly Bean (Android 4.1.x and 4.2.x). 37.9% to be exact. That's followed by Gingerbread (34.1%) and Ice Cream Sandwich (23.3%).
The data was collected over a fourteen day period (ending July 8) from each device when a user visits the Play Store; this is the new method introduced earlier this year to reflect actual smartphones in use, not just past activations.
With high profile launches this year of the HTC One and Samsung Galaxy S4, both of which run Android Jelly Bean, it's little surprise that the latest release would dominate the field.
It was not only always like that though.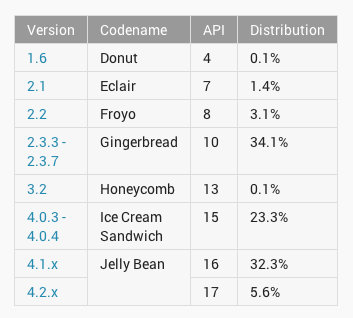 In the past, Google has had a challenging time getting users to upgrade. Honeycomb, for instance, an OS designed for Android tablets was a misstep – today it runs on a mere 0.1% of devices. Ice Cream Sandwich fared much better. New design language, featuring a cool blue look, and modern "Holo" typeface, began an era of faster rollouts and increased user adoption.
Many analysts point to Apple as the leader when it comes to migrating users to the latest and greatest.
Each new iOS release sees rapid adoption across the iPhone and iPad. Getting it into the hands of users is important as new features can lead to improved satisfaction, which in turn can lead to increased loyalty. Ultimately that can lead to higher revenue.
Still, Google's Android operating system continues to dominate the market with about 70% share.
Both Google and Apple are expected to make available new releases in the Fall. Key Lime Pie (Android 5) has been hinted at, but not revealed yet by Google. iOS 7, meanwhile, was showcased by Apple at its annual developer's conference a few months back.