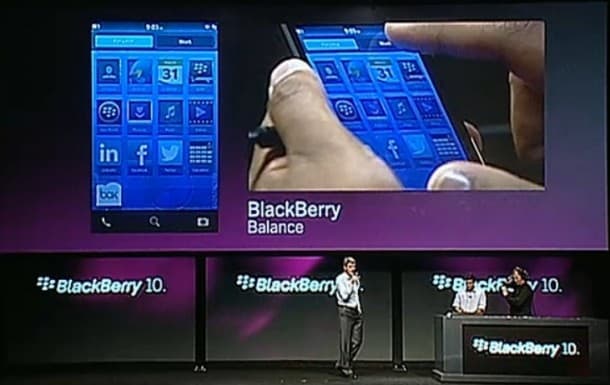 BBM lives!
BlackBerry Messenger, one of the most beloved features of BlackBerry owners, is coming to Android and iOS. CEO Thorsten Heins announced today at the BlackBerry developer conference in Orlando that the apps would be available this summer.
In addition, a new featured dubbed "BBM Channels," which as explained during Heins' keynote enables users to subscribe to various content feeds such as The Goo Goo Dolls, Mercedes Benz and Alicia Keys (hopefully she's hidden her iPhone), could extend the service beyond its text messaging roots, and lay the foundation for a mobile social network of sorts.
According to Heins, BBM has 60 million monthly active users, and customers send and receive more than 10 billion messages each day. Half of all messages are read within twenty seconds, which he notes is "an incredible level of engagement."
Approximately 5,000 developers are in Orlando for BlackBerry World, the company's annual conference focused on the company's platform. BlackBerry 10 was announced earlier this year to much fanfare. Heins continues to attempt to improve financial performance (
"We have reached solid ground with this company"). Many are reporting that the new Q10 and Z10 smartphones are off to a good start, while others are citing production cuts. Meanwhile, the stock (TSE:BB) is up 30% year-to-date, perhaps indicating investors are liking what they are seeing.
In addition, Heins unveiled the BlackBerry Q5, a lower-end phone with a physical keyboard. Targeted at emerging markets, the Q5 will ship in July in four colors, and run the newly released 10.1 version of the BlackBerry operating system.