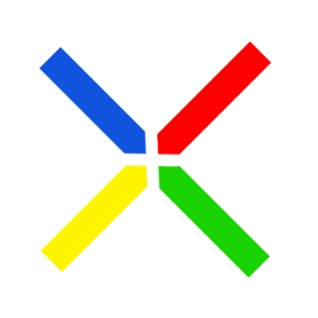 Google I/O is next month, and the Web is in a minor state of fury – at least if you follow (like I do to a fault) all things Nexus.
There's little to no doubt we'll see the next rev of Android, version 5.0, aka Key Lime Pie. Google will also likely unveil, or at least give us a sneak peek at, the second version of the much lauded Nexus 7 tablet. I'd venture a guess that Google Now will see substantial updates. Google Glass is always the cool kid at any party; no doubt more razzle-dazzle there.
But, the big question this year is: What smartphone will Google unleash?
HTC made a splash with its gorgeously designed One flagship Android–that thin, aluminum chasis would look right at home in Architectural Digest.
Samsung followed soon thereafter with a (slightly ridiculous) variety show. The S4, it's the next best thing to a pajama party!
Apple hasn't released a new phone, or any other device this year for that matter. Word is a cheaper, plastic iPhone is in the works to counter Android's dominance of the entry level. And a mild iPhone upgrade, the 5S, will also bow this year.
So then, Google.
There's a bevy of wild (ass) and amusing theories.
Theory #1 – Nexus 5
Google is unveiling a 5.2-inch (odd screen size, but I wouldn't complain if it came to be). It will be the "Nexus 5." It will again be made by LG. It will run KLP. And it will blow our minds.
Theory #2 – X-Phone
Like the monolith from 2001: A Space Odyssey, "X" is about to rise up before our very neanderthal eyes. We will stand, mouths agape, throwing and banging bones (or at least commenting vigorously on The Verge). It will be made by Motorola, and that in itself will be monumental. Moto hasn't made anything worth talking about since early 2012, when it rebooted the vaunted RAZR brand with the Maxx handsets to much acclaim. That was followed by: silence. America loves a comeback, so let it be. I can't help but wonder if Google's statements earlier this year about the Motorola pipeline being uninspiring were a bit of the ol' rope-a-dope.
What if? What if Google expanded its smartphone product line. X would be for mainstream consumers, and be designed to compete against the aforementioned HTC One and Samsung Galaxy handsets. It would have a skin (gasp) and it would be marketed in a decidedly less manly Droid way. That would leave the Nexus for us unlocked types, who appreciate the beauty (and speed) of stock Android.
Theory #3 – What?!
This is the Freddy – a bastard child born of a thousand absurd Internet rumors. It will be a mash-up: Motorola Nexus X. Or something like that.
Where I'm putting my money…
In the words of Ellie Goulding, Anything Could Happen / Anything Could Happen / Anything Could Happen. But it would buck the trend if Google released a Nexus in May, even if a developer edition. Last year at I/O we got a Samsung Galaxy Nexus, not the Nexus 4 (which landed in Q4). Every recent Nexus smartphone has launched in the last three months of the year, not sooner. That approach has bode well for big G. It earns the company buzz just in time for the holidays, and it typically marks the last big handset to launch in any given calendar year. Of course, history doesn't tell us everything about the future, but it's a pretty good place to start.
So I'm doubling down on Theory #2.
Here's what I think will happen:
— Google will unveil a Motorola X-Phone (running Key Lime Pie) at I/O in May. It won't suck. It will have a skin though. And it will be targeted at would-be Samsung Galaxy S 4 and HTC One buyers. 
— Google will unveil the Nexus 5 in Q4 – par for the course. It will be targeted at guys like me – those who like an unlocked phone with stock Android.
— 2013 will mark the first year Google will have two different Android smartphones for sale via Google Play: the Motorola X-Phone, and the Google Nexus 5. Each will be targeted at different markets. Each will have appropriately unique marketing campaigns.
Anyone care to weigh in on what we can really expect to happen from Team Google over the next 8 months? Come on, now, join me and stick your neck on the line! YOLO my friends.