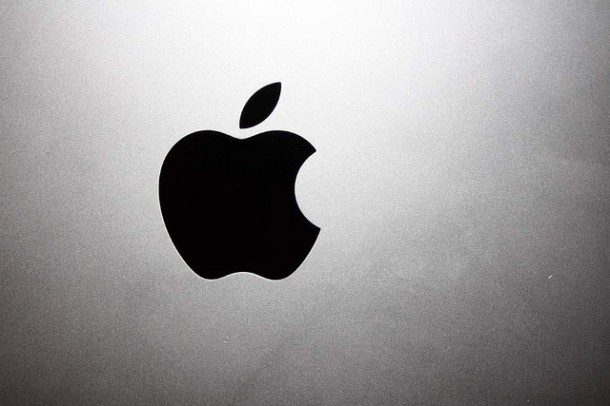 On this trip to the Baja I had a chance to spend quality time with not only my wife, but also (bonus) my mother-in-law. It was the perfect opportunity to bone up on my Shanghainese. It was also the perfect proof point as to why tablets rule supreme when it comes to user adoption, and while they're single-handedly responsible for the death of the PC. While my wife and I are "all-in" when it comes to mobile–collectively we own several Samsung Galaxy Tabs (10.1, 7), iPads (a 2nd gen which was stolen at the Delta counter at SFO, and iPad 3), smartphones (she on iOS, me on Android)–my mother-in-law "Eva" was still happily watching Chinese TV shows on a circa 2009 Acer netbook. We decided to gift her the iPad 3. She flung an Angry Bird with a life-altering touch of the screen. There was no turning back.
Don't blame Windows 8, blame tablets (and smartphones).
The PC market is dying.
On that we can all agree – the numbers tell a dire story. IDC reported that the PC market has declined almost 14% this year so far; the worst performance since… forever. Gartner expects the decline to continues this year. Long live the '80s!
Apps encourage us to experiment, to have fun; we don't need to set aside an afternoon and two bowls of chili to install the latest version of some productivity software.
Meanwhile, tablets have taken off like a (SpaceX) rocket ship. Led by Apple's groundbreaking iPad in 2010, then followed by all manner of Android competitors, the market for non-PC devices has possibly defied all expectation. The Tablet market is expected to grow almost 70% y/y in 2013 (Gartner). Meanwhile PC shipments will likely shrink about 7%. While PCs still sell more in absolute numbers over tablets (315 million vs.197 million units), the trend is as obvious as a reality show script.
Many are suggesting that Microsoft's controversial, poor-selling Windows 8 release has a lot to do with the decline in PC sales. True, it's certainly not doing the industry any favors. The removal of the famed "Start" menu could go down as one of the worst product decisions ever. And the decision to appease the touch world of the tablet with the traditional drag-and-drop desktop world resulted in an operating system that is complicated, confusing. Bi-polar would be an apt descriptor; switching from the Metro interface (slick) to the old school desktop can be a jarring experience. You could certainly blame Microsoft management for not seeing the Minority Report-like shift to touch-based computing.
But Windows is not to blame.
Tablets are to blame – and, ultimately, we should celebrate the occasion (unless you own MSFT stock). Here's 5 reasons why tablets kicked the PC to the curb:
1. Touch
Gestures ushered in a new era of interaction. Just as the mouse did decades earlier, it jump-started a whole new industry, and way of thinking about user interface design.
2. Apps
High speed internet combined with smaller, more efficient programs conspired to kill shrink wrap. Apps encourage us to experiment, to have fun; we don't need to set aside an afternoon and two bowls of chili to install the latest version of some productivity software.
3. Price
For as low as $200 (possibly $140 by summer… and $99 by Christmas?) we can buy a tablet that does it all: email, web browsing, social networking, photography, videography, gaming, reading, video streaming…
4. Battery
Remember netbooks? They were portable, generally inexpensive. But their battery life was abysmal. Tablets solved that problem with giving us an all-day charge that actually got us through an entire day – or cross-country flight.
5. Sexy
Tablets are cool, even sexy. Maybe they don't quite induce the lust they did a few years back, but compared to the stodgy PC (laptop or desktop) tablets are far more 21st century. At that last conference you attended I'm guessing they were raffling off an iPad Mini, not a Dell Latitude D600.
I had my mother-in-law up and running on her iPad in a matter of minutes. The real test wasn't whether she could type on the thing (no problem) or unlock the screen (no explanation required) or read email and Facebook (intuitive as can be). No, the real test happened when I wasn't around to teach her, guide her, give confidence to her (English is her second language). She used the iPad. All the time. And aside from the seldom question–what are these pop-up graphics? (those are ads)–she was able to get on just fine. It was the same experience I had a few years back. It was the same experience children have. It was the same experience America and the World had when they first picked up a tablet (especially an iPad).
When it comes to the Death of the PC, don't blame Windows 8. Curse it, yes. But, blame the tablet. Also, thank it too.
(UPDATE: I'll be darned if that little Acer netbook isn't still handy to Eva for playing back .rvmb Chinese television shows…)