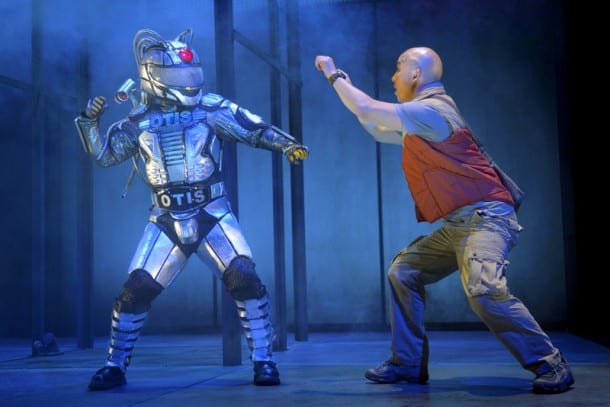 Three shows, three cities. If you're looking for some action on stage across the Bay Area this week, we have a trio of shows that should make your short list.
Based on a true story, Stuck Elevator at A.C.T. in San Francisco recounts the trials and tribulations of a Chinese immigrant who found himself trapped for 81 hours in an elevator.
Director Mark Wing-Davey brings his adaptation of William Shakespeare's Pericles, Prince of Tyre to the Berkeley Rep.
ALSO SEE: Trapped in an elevator for 81 hours
And Jane Austen's Persuasion enjoys its world premiere at the San Jose Stage.
Read on for more details. As always, be sure to bookmark the San Francisco Bay Area's largest and most referenced Theater Guide, which can be found right here on Stark Insider.
Let the show begin…
Stuck Elevator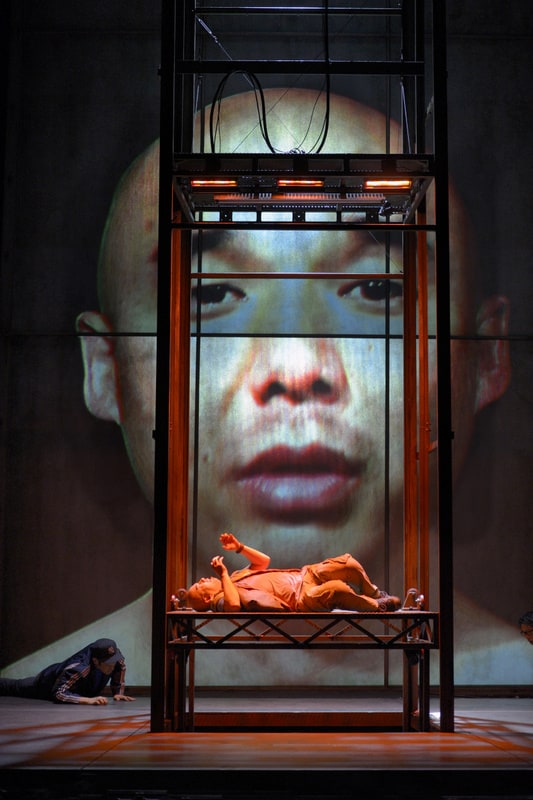 A.C.T., San Francisco
Now playing: Through April 28
"A.C.T. continues its tradition of introducing eclectic, unforgettable musical projects to the stage with Stuck Elevator, a visionary new work based on the true story of a Chinese deliveryman who was trapped in a Bronx elevator for 81 hours. Sounding the alarm will open the doors to freedom, but calling for help also means calling for attention—with dire consequences for this undocumented immigrant. Inventively staged by internationally acclaimed artist Chay Yew—and introducing the prodigious work of a brilliant young composing team—Stuck Elevator unleashes an evocative collision of stories, sounds, instruments, and ideas."
WATCH STARK INSIDER TV: Behind the Scenes at Stuck Elevator rehearsals with director Chay Yew
Pericles, Prince of Tyre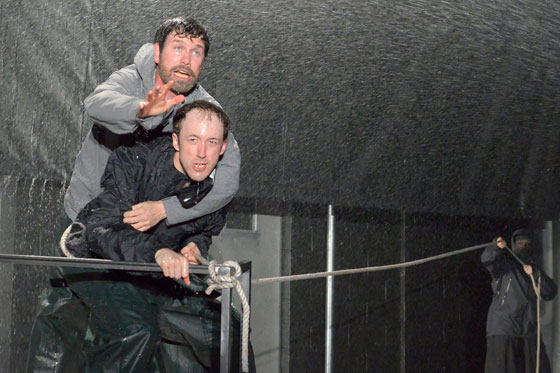 Berkeley Repertory Theatre
Opens: April 17
"Action, adventure, emotion and awe…Expect that and more when Mark Wing-Davey brings a nimble take on Shakespeare to Berkeley Rep. The Obie Award-winning director served up such diverse works as Mad Forest, The Beaux' Stratagem and 36 Views. Now he delivers a riveting look at Pericles, Prince of Tyre. A virtuous man clings to the mast of a storm-tossed ship as his family reels from palace to brothel to a sacred Greek temple. Knights and pirates, villains and kings…"
Persuasion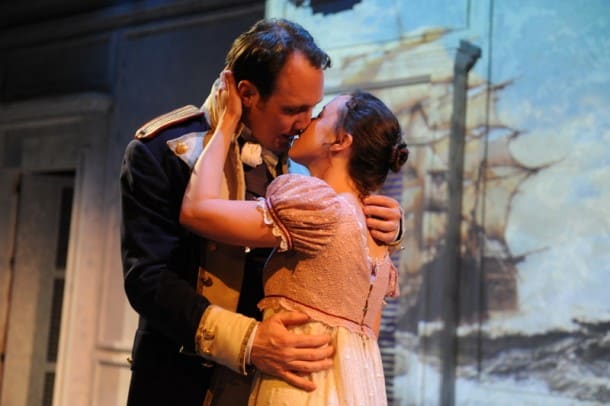 San Jose Stage
Now playing: Through April 28
San Jose Stage Company is producing the World Premiere of Persuasion, Jane Austen's final novel, adapted by Jennifer Le Blanc. Eight years after Anne Elliot was persuaded by her aristocratic family to end her engagement with Captain Wentworth, he returns from war, rich and successful, only to find her unmarried and full of regret. Has he forgiven her, or will his new fortune and fame lead him to prefer younger, less persuadable ladies? This adaptation is filled with Austen's humor, longing, satire and romance.  "She had been forced into prudence in her youth, she learnt romance as she grew older – the natural sequel of an unnatural beginning."
RECENT REVIEWS on STARK INSIDER

21st Century Complicity: 'The Arsonists' at Aurora by Cy Ashley Webb

Totally Mod: 'Being Earnest' at TheatreWorks by Cy Ashley Webb

Blue Man Group Revisited by Cy Ashley Webb