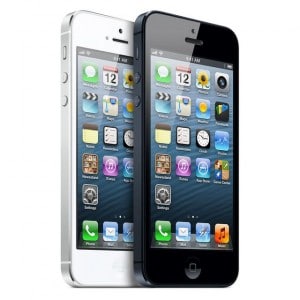 Watch out Google.
Apple is expected to begin selling a $300 unsubsidized iPhone in September. That according to Piper Jaffray analyst Gene Munster; he predicts the entry-level device could see 75 million unit sales in 2014.
With the mid- to upper-range smartphone markets increasingly saturated, vendors such as Apple, BlackBerry and Samsung may look downmarket for the next cycle of growth. With its open source model–and absence of licensing fees–Google's Android is a popular platform for low cost smartphones, especially in emerging markets.
Munster notes that the low-end iPhone could help Apple grab 11-percent of the low-end market.
One sacrifice in entering the market relates to margins, which could cause concern for investors. Premium models, which start at $199 with two-year contracts, enjoy 55-percent gross margin. Apple will need to drop that to approximately 30-percent to compete for the entry level smartphone segment.
Another potential issue: cannibalization. Similar to what Apple sees with the iPad tablet and its impact on MacBook laptop sales, a low-end iPhone–which will reportedly be made using plastics in lieu of a more expensive aluminum frame–could cut into the company's other products. Estimates sit at about 30% – meaning about 3 out of 10 buyers who would otherwise buy a premium iPhone on contract would opt for the lower priced, non-subsidized model instead.
Apple (NASDAQ: AAPL) reports Q2 earnings next week on April 23rd.