Welcome to the seventh article in our Road to a Million Views series. Stark Insider TV is closing in on 1 million YouTube views (we estimate it will happen this spring) and we're celebrating by publishing a weekly piece on our experience — good and bad — with video on the web.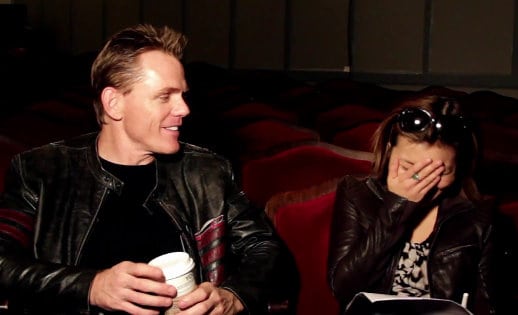 My reputation matters a lot to me. Well, actually I should say: Stark Insider's reputation matters a lot to me.
I do everything in my power to ensure we always do the right thing, follow through on any commitments, and deliver on anything we promise. I'm sure that's no different than anyone else. I always remind myself, though, because without a positive reputation, building a well trafficked YouTube channel, a successful web site, or essentially achieving any other goal is a lot tougher.
I do care what people think. Of course. I. am. Canadian.
A thick skin is required in this business. I've learned that though it matters to me what others think about what we produce, in the end I need to take it all — the good and the bad — with a grain of salt. Thoughtful feedback is always welcome, and I act on most of it. At the end of the day, though, it's publish or perish. The wheels keep on turnin'.
ROAD TO A MILLION VIEWS

Stark Insider YouTube Channel Views: 932,954

Weekly Change: +7,967 views, +2 subscribers

Year/Year Growth: 68%

Most watched video of the week: Christopher Titus – Neverlution
Okay, okay it's a little warm and fuzzy. Motherhood and apple pie. Dicky Fox and all that. But when it comes to reputation here's what I think is important (again, this is related to those interested in building an "entertainment" style YouTube channel):
— Always arrive on time for any video shoot
— Come prepared. Have all your background research done in advance. Have at least 10 questions. Know your subject
— Equipment check. The day before, ensure all your gear is ready to go. Clean lenses. Charge batteries. Throw spares in the bag. Have at least one backup mic if possible
— Build rapport with the publicist/PR rep (if applicable). Their job is to get a story, to get their client visibility. They're also there to help the process – let them guide you, make intros with the talent, and listen to their input. Your job is to get the best possible video footage, and the most compelling content, while interfering minimally with others on location (for example, backstage at Cirque where performers are training)
In the four years that I've produced videos for Stark Insider, I'm sure I haven't followed the above guidelines on more than one occasion. I've made my fair share of mistakes. Each shoot is a learning experience.
The biggest challenge for us is the schedule.
San Francisco Bay Area traffic is as about as much fun as tooth decay. Thank the lucky stars for NPR, Google Music, and Pandora. Being on time can be a crap shoot, especially if we're making the trek to Napa or up and down the peninsula during rush hour. If we are running late, I always contact the publicist to let them know. Only one time have we had to cancel a shoot because the time frame to conduct the interview has closed. All was fine- as long as we were upfront, and maintained open lines of communication with all involved.
STARK INSIDER: Let the show begin…
Other things I do to ensure the SI brand is well regarded, at least from the insider baseball side (publicists, actors, winery owners, directors, etc.) is: explain who we are; thank everyone for their time; email followup questions when necessary (e.g. to get a title correct in post); keep a positive disposition (okay, except when I'm not yelling at Loni); and be respectful of others' time.
No longer is shaky flipcam with poor audio good enough — at least not for entertainment-style reporting.
Pinch me if this is all patently obvious. But I see others out there that don't pay attention to the small stuff, often letting their egos get the better of them.
The last part of reputation, at least for us on Stark Insider: do the best possible job we can, given the time frame we have to meet deadlines, with the content we capture on video. It's our obligation. The stakes are getting higher. No longer is shaky flipcam with poor audio good enough — at least not for entertainment-style reporting. Being a small company, it sometimes near kills us producing some of these videos, and our skills are pushed to the limit (and, yes, probably past the  limit too!). Sleep deprivation is the norm. I like to say we work really hard to make it look like we're not working. But we do the utmost we can in our power to publish something we can look back on years from now and (hopefully) be proud of watching. Well, sort of. I usually cringe at our older work. But it is what it is. And we do the best we can at that particular moment in time.
As we approach 1 million views on the Stark Insider YouTube channel, I think of all the great relationships we've made over the past four years making the videos. I want each and every actor, director, performer, publicist, filmmaker, and winemaker who comes in contact with Stark Insider, be it myself, Loni Stark or someone else, to walk away thinking "that was fun, and those guys are great to work with."
Reputation. It matters. A lot.
Stark Insider TV: Christopher Titus
Stark Insider: Road to a Million Views