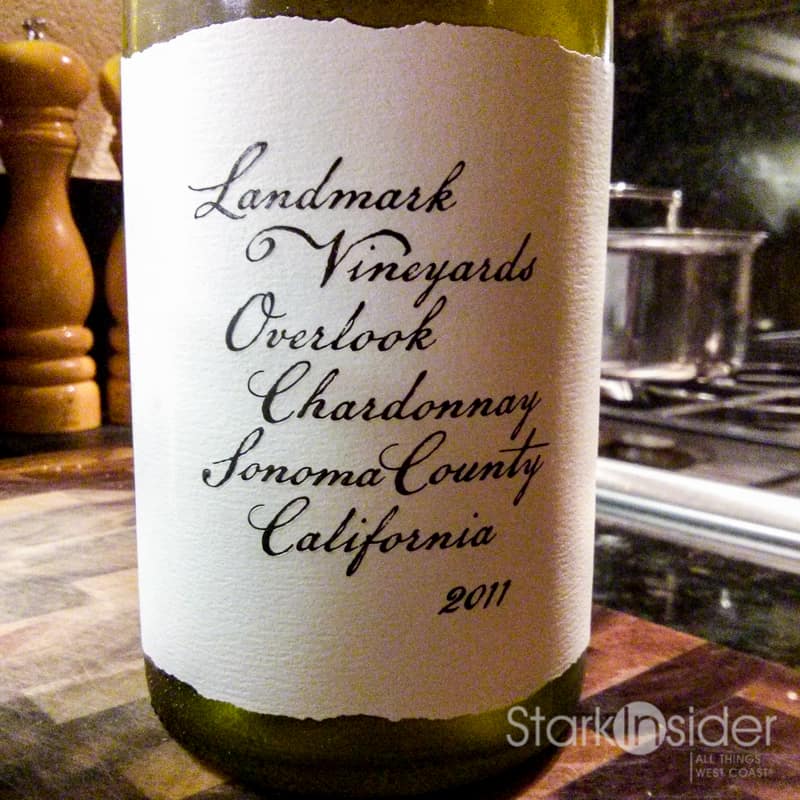 Who said hand-calligraphy is dead?
Chardonnay Spring continues. Landmark Vineyards (est. 1974) winemaker Greg Stach's has a winner on his hands in this Sonoma gem.
His goal was to make a "reserve style" Chardonnay that is an "exceptional value."
I say mission accomplished.
Medium body. Creamy, less acidic/tannic than other Northern California whites I've enjoyed recently. Bursting in flavor: apple, melon, some peach and lemon action too.
ALSO SEE: We don't need no stinkin' wine stories
Best of all, there's no blood filled elevators in sight. Kubrick and The Overlook. There's another combo that gets the job done in style.
California's Chardonnay négociant?
I'll drink to that.
Landmark Overlook 2011 Chardonnay, Sonoma County

100% Chardonnay, French oak aged for 10 months

Released January 2013

18,000 cases, 14% alc.

$25, 90 pts.