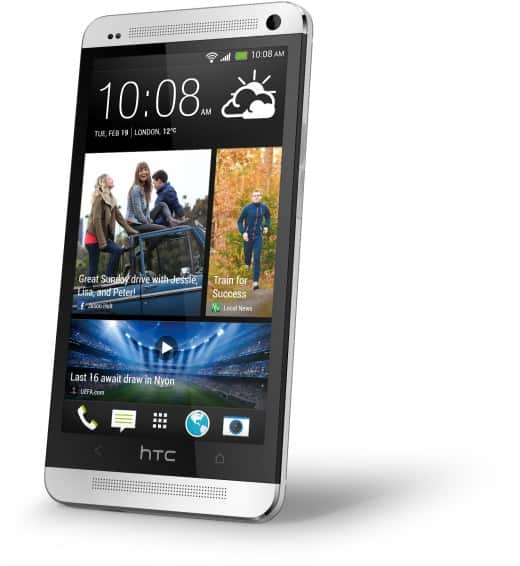 With a goergeous HD display, stellar Beats audio, and gorgeous hardware design, it would be easy to deign the new HTC One the best Android smartphone in the land (at least until Google unleashes its next device at I/O in May). There's no denying it. This is a device that feels good in the hand, and even bests the HTC DNA, a svelte handset that bears strong family resemblance.
So if you're in the market for a premium Android, the decision should be straightforward, no?
Well, maybe not.
If you're in the market for a new Android there's something that makes the decision trickier: Nexus.
As in the LG Nexus 4. It's not as feature glorious perhaps as the HTC One. At 4.7-inches, the display is slightly smaller, and the 1.5GHz quad-core Snapdragon S4 Pro processor is not quite as fast as the 1.7GHz quad-core Qualcomm APQ8064 Snapdragon found in the One.
But, there's two reasons why the Nexus 4 could be the better choice.
1. Unlocked = Freedom
Many of you that I've spoken with over the years, always go unlocked. You, I'm told, will absolutely, never, ever, do carrier contracts.  ETAs are a thing of the past. The new world is all about freedom – freedom to pop in a SIM from a carrier one day, switch it out months later for a different prepaid plan, or even go global. All without the restrictions that normally come with a two-year contract from AT&T, T-Mobile, or Sprint.
Google, of course, sells the Nexus 4 (still $299 and $349) direct via the Play Store. It ships unlocked. Yes, you can buy the unlocked European variant of the HTC One, but you'll pay through the nose. Still, for the diehard HTC fans it's an option.
2. Pure Android
With version 5.0, Sense is vastly improved. When it used to be considered pure bloatware, I actually know people that like Sense. I'm not one of them. Give me Pure Android or give me Death (i.e. a line at SXSW).
Jelly Bean especially shines in untampered form, just as Google envisioned it. There's a consistency to the user interface — holo font, gestures, softkeys — that you don't find with Sense, or Samsung's TouchWiz.
Better still, updates come faster to Nexus devices, and the Nexus 4 is no exception. When 4.2.2 hit, it was among the first devices – along with the Nexus 7, 10 tablets — to receive an OTA update. As is so well documented, carrier-bound phones have to go through QA cycles ad-nauseum. Some carriers abandon updates for models that aren't even close to the end of their useful life. These are the pitfalls with being tethered to a contract.
But, patience could pay off…
For those willing to wait, this is not just a HTC One vs. LG Nexus 4 decision. Around the corner, Samsung is ready to unleash the Galaxy S4. It will surely be off the charts. And, just a few months later Google is widely expected to unveil Key Lime Pie (Android 5.0). Many also believe we'll see a new handset at I/O – a new Nexus or "X" phone made by LG, Motorola or, maybe another partner – likely not Samsung!