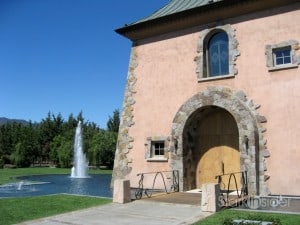 Napa Valley Vintners (NVV) have announced a few key organizational moves in an effort to advance marketing and communications and continue to raise awareness of the association and its constituents.
Effective March 1, 2013, we were informed that Patsy McGaughy will become the new communications director and Teresa Wall the new marketing director.
Representing 450 member wineries, the NVV is a non-profit trade association responsible for "promoting and protecting the Napa Valley appellation as the premier winegrowing region."
"During our search process, it became clear that the ideal communications and marketing director candidates were right here at the NVV," said Linda Reiff, executive director of the NVV. "Both Patsy and Teresa understand the NVV, its programs and objectives and both have extensive understanding of the wine business. We are truly excited to leverage this collective experience and talent to advance our marketing and communications efforts."
According to the announcement Patsy McGaughy, who is currently the NVV's marketing director, has worked for the organization since 2000. Prior to becoming marketing director, Patsy served as the organization's member relations manager. She received her Certified Specialist of Wine designation from the Society of Wine Educators in 2011 and graduated cum laude in communications from California State University, Chico.
ALSO: California Wine News: Grape Crush 2012 Sets All-time Record
Teresa Wall, also an internal candidate, has been responsible for various aspects of the NVV's marketing programs including education, trade and consumer initiatives.
NVV was formed in 1944 with seven founding members and has grown to count 450 Napa Valley wineries in its membership.