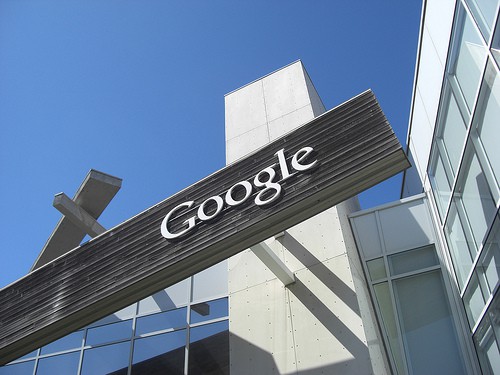 I'm absolutely convinced that Google is working on project X.
At this point there's too much evidence to suggest otherwise.
Based on early word from the Wall Street Journal, and now rumors on various forums and across Twitter, it appears Google is indeed ramping up the initiative, and plans to release an "X Phone" this summer.
As I've previously written, there's also a chance that Google will retool some of its branding to emphasize "X" as a major brand and moniker. Others rebuke that claim, suggesting the 'X Phone' will roll under the Nexus brand. I hope that's not true as I believe there's room for product line extension in regards to Google's mobile offerings – clearly the market is large with varying needs. A one size fits all mentality isn't necessarily the best long-term strategy.
Here's the latest bits about the X Phone and what Google is working on:
In December 2012, the WSJ reports that Google is building an 'X Phone' to "revival

Samsung

, Apple"
Last week CNET writes about a 600-page thread on Droid Life (which has since, mysteriously, been redacted) that details more information on the device including availability (all carriers), price ($299 on Verizon contract), and ship date (July)
Google is hiring a head for the X project as reported here
The device will likely launch at Google I/O in May and begin shipping in June/July
We also know that BlackBerry just unveiled its new platform and leading-edge Z10 smartphone, Apple is prepping an iPhone 5S (and possibly and entry device), and Microsoft will try, try again with its mobile push. While Google continues to dominate the mobile space – about 7 out of every 10 handsets running Android – the market is not slowing down, even if the release cycle for new models is easing somewhat. News has been slow lately for Google and Android, and it needs to push the innovative envelop soon, next quarter at the latest, or risk slowing growth.
When we look back in a few years I don't think the Nexus 4 will be regarded as a high point for Google and Android. There's too many negative issues surrounding the device and its rocky launch. Having owned one from launch (coming from GNex, and previously OG Droid) I'm certainly satisfied with the phone, but I'm by no means bowled over. There's nothing particularly innovative or fresh about LG's design – it's decent enough, though for a "Nexus" flagship it lacks sizzle. I'd argue that, battery life aside, the HTC Droid DNA is far sexier, and emblematic of where Google ought to take its design direction.
Which brings us back to X and the why.
Samsung sells a tonne of Galaxy S III phones because it's perceived as easy to use. The Nexus brand, on the other hand, is perceived as "techy," for the hardcore gadget set. The stock-outs experienced by potential buyers visiting the Google Play Store might suggest there is significant mainstream demand for the Nexus 4, but there's no data (at least that I've come across) that proves that is due to anything other than botched supply chain planning.
X is an opportunity to change all that.
With the Motorola Mobility unit, Google has an ace up its sleeve. Management has been remarkably quiet about its plans for Motorola, a company that has produced stellar Android handsets in the past such as the RAZR Maxx, RAZR M, and the much-loved original 2009 Motorola Droid.
Expect 'X' to be the biggest mobile splash in Google's history.
If the stars align, we'll see a new Google X phone in person in May – I wouldn't be surprised if it featured a 5-inch HD display or larger. It will ship with Key Lime Pie (Android 5). If the past is any indication, it will be available unlocked via the Google Play Store, as well as on the usual carriers (and according to Droid Life, Verizon will unlock the bootloader for $15/month – very interesting!). Google Now will be further integrated into the device giving even more contextual information to us while on the go.
Based on what we're seeing with bezel and smartphone design in general, I would not be the least bit surprised if the glass goes edge to edge, with some sort of nextgen gesture-enabled controls available from the perimeter (similar to the BlackBerry Z10).
'X' will be a full-on frontal assault on Apple and the iPhone, the likes of what we've never seen before.
Google knows the game. It's playing the field with a semi-open strategy. And trying to have its cake and eat it too with a vertical integration play that will enable it to ship an integrated device that represents the best of its hardware and software engineering. 'X' is that vehicle. Either that or we've all be given one of the biggest head fakes in tech.