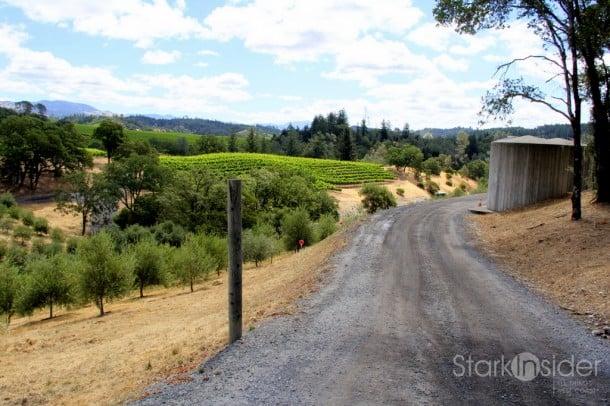 As if we need to give you a reason to head up to wine country. Nevertheless we like our jaunts to Sonoma and Napa filled with as much opportunity for wine tasting adventure as possible. Hence, our pick for this weekend: "A Wine & Food Affair" in Sonoma County.
The 14th annual event, which runs November 3-4, calls for a weekend of tasting along the "Wine Road."
Throughout the weekend, you'll have the opportunity to visit some of the 103 participating wineries — including Lambert Bridge, Clos du Bois, DeLoach, Ferrari-Carano, Francis Ford Coppola (the new location), Iron Horse, Jordan, La Crema, Murphy Goode, Quivira, Ridge, Silver Oak, and Twomey — stretching across Sonoma County's Alexander, Dry Creek, and Russian River valleys, sampling wine and food pairings along the way.
[SEE: From Sonoma with Love: A View to a Kill (plus wood fired pizza!)]
There's plenty of flexibility on offer too. You'll have the option to choose a course covering one or both days of the event, enjoying Sonoma County wines and food at your own pace.
Organizers tell us that participating wineries will each prepare their favorite recipe from the "Tasting Along the Wine Road" cookbook for guests to sample throughout the event. You will receive a commemorative tasting glass and copy of the cookbook, containing all of the recipes served by the wineries during the event, allowing you to (try to!) recreate their favorite dishes and wine pairings from the weekend at home.
Team Stark hopes to see you in Sonoma this weekend.
A Wine & Food Affair

Sonoma County

November 3 and 4, 2012 (Saturday & Sunday) 11 a.m. – 4 p.m.

COST:                       

$70 for November 3 and 4 (both days)

$50 for Sunday, November 4 only

$30 for designated drivers for November 3 and 4

All ticket types include the Tasting Along the Wine Road cookbook