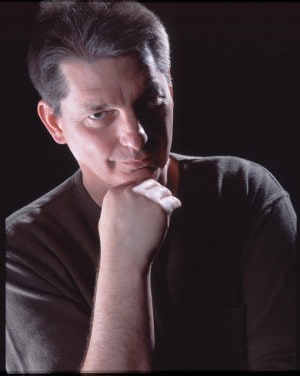 Wednesday, October 3, 2012 presented an evening of choices. For some, the choice was whether Obama or Romney won the presidential debate. For others, the choice involved the debates or Paul Dresher. Needless to say, for me, spending the evening with Paul Dresher and the Berkeley Symphony was a no-brainer.
Upon entering Zellerbach Hall, one was struck by the huge quadrachord dominating the stage. The invention of Paul Dresher, this instrument was roughly 14-15 feet long, with four strings mounted on what looked to be a horizontal I-beam coupled to a electric bass pickup and a MacBook Pro, with a bow and mallets resting nearby.
I'm getting ahead of myself, however. The concert began with Ives Unanswered Question. This piece seems to be getting a lot of play recently, including by San Francisco Symphony in July 2010. Given that the title of this concert was "The Innovators," Ives certainly qualifies because, as Bernstein notes, he experimented with free atonality before Schoenberg, and free dissonance before Stravinsky.  However, the Ives piece was was a mere warm up for the main event.
The last quavering of the Ives' score bled seamlessly into that of the Dresher piece, titled Concerto for Quadrachord and Orchestra, which was composed specifically for the Berkeley Symphony. Dresher explained that unlike conventional instruments, which are tuned so that notes are equidistant from each other (i.e. "D" lies between "D flat" and "D sharp"), the long strings of the quadrachord meant that natural intervals could be played easily.
I confess, I didn't follow all of Dresher's argument.
Surely a third is a natural interval – and surely, it can be played easily. However, my lack of understanding proved no barrier. The quadrachord played over the Berkeley Symphony, whose percussion section was in top form. Facilitating between moments of fluid sweetness and others of unrelenting colorful, cacophony intensity, this delightfully accessible piece is some of the most exciting new music I've heard in some time. Hopefully Dresher and the Berkeley Symphony will record it, as I'd love to hear sections over and over again to plumb its complexity. If you are caught at the end of the world, just look for Paul Dresher, because this piece suggests that he'll be going in the right direction.
Programmatically, whatever followed the Dresher would be a step down – and in this case, Beethoven's Seventh Symphony bore an uneasy proximity to the main event. Joana Carneiro did interesting things with this piece, however. The introduction to the first movement was uncharacteristically slow, which brought out the light playfulness of subsequent passages. Her treatment of the second movement was most interesting because it was taken at an uncharacteristically fast tempo. Unlike other conductors, who often treat this movement as a funeral dirge, the Berkeley Symphony played it according to Beethoven's directions: allegretto (moderately quick). Lacking the stately intentionality found in slower performances, the result was not altogether satisfactory. That said, it did provide a different way of looking at this piece.
The next concert in this series is called "the Rebels." Featuring works by Dylan Mattingly, György Ligeti, and Robert Schumann, this concert is scheduled for December 6th.