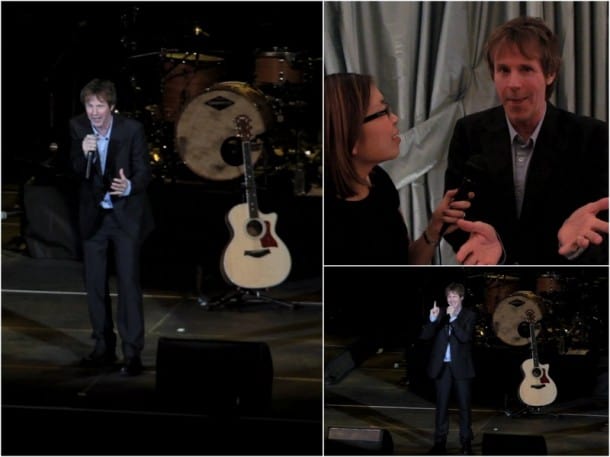 What would an election year be without Dana Carvey impressions?
We caught up with the SNL alumn recently at a fundraiser in San Francisco, and filmed some rare live footage of his versions of the decidedly "jumpy" Mitt Romney, beatmeister President Barack Obama, and – I don't mean to sugar coat this, but evil-doers like to do evil – the classic W.
Carvey tells us he'll work more on Romney "if he wins." Meantime what you see here in this Stark Insider TV segment is a fidgety work in process.
[More: Lady Antebellum, Dana Carvey entertain at concert for UCSF Benioff Children's Hospital (Stark Insider TV)]
"If he would just stop. Just stop!" Carvey said on Romney's tendency to go long, and get himself into sticky situations. Ah, yes, but thankfully our politicians keep going and going, providing plenty of comedic fodder – see Jon Stewart, Stephen Colbert.
And what about Obama?
As you'll see in these highlights from the Dreamforce UCSF fundraiser, it's all about rhythm, and the… pause. Plus, giving the go ahead to take down the world's number one terrorist likely earned our President more than just political capital.
One of Carvey's most famous political impressions is that of Bush Sr. Thankfully 42 lives on – at least in Carvey's stage routine.
Watch: Dana Carvey Election 2012 impressions – Romney, Obama, Bush Sr. & W