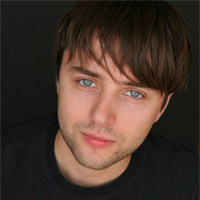 UPDATE: Click here to watch the new Death of the Novel interview with Vincent Kartheiser and co-star Vaishnavi Sharma, shot on location at San Jose Repertory Theatre!
Mad Men fans, now is your chance to see Vincent Kartheiser on stage… and with a beard.
The actor who plays that slick schemer Pete Campbell on the television hit series Mad Men will be performing later this month in San Jose Repertory Theatre's opening season production of The Death of the Novel.
Directed by Rick Lombardo the show centers on brilliant, young novelist Sebastian Justice who claims to be the most well-adjusted, depressed agoraphobic in Manhattan. While he rants about anything from global warming to tennis, his publisher-ordered psychologist (a "writer's block-whisperer") tries to get to the bottom of his grief. But when a stunning and mysterious Saudi woman intrudes into his self-contained world his emotional descent takes a sudden turn, for the raving beauty may not be the person she says she is.
Also newsworthy is the theater company's unique and innovative use of Kickstarter. Lombardo has tapped the crowd-sourcing funding model to attempt to raise $15,000 to defray expenses, and help build sets for the play.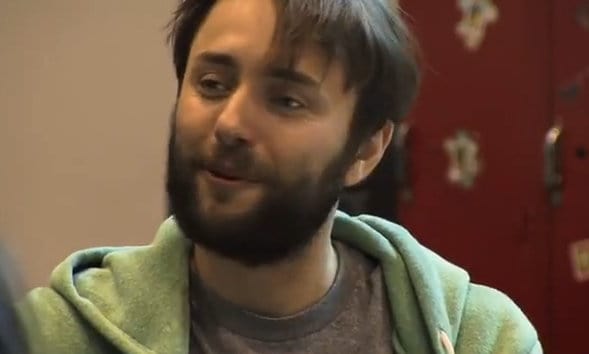 As Lombardo (who is also the theater's artistic director) writes, "You may be thinking, 'San Jose Rep on Kickstarter?' Yes, San Jose Rep is proud to be one of the preeminent theatre companies in the Bay Area, but that does not make us immune to recent economic realities. I know you've heard this tale before: the problematic economy has affected the traditional funding sources for non-profit arts groups across the board. Government subsidies, grants, corporate sponsorships, individual donations – all have diminished in recent years. San Jose Rep is facing this challenge along with everyone else. "
In addition, he notes The Death of the Novel is a world premiere being produced solely by the SJ Rep so there's no previous sets or wardrobes to tap into. So far the campaign has raised about $2,900 with 15 days to go.
Speaking of Mad Men, please tell me nothing. I'm still way back working my way through season 3 on Netflix whenever I can find a spare 45 minutes. Isn't it a wonderful luxury for writers of television series to stretch storylines, and take their time in letting characters develop? It worked for The Sopranos, and it's working for Mad Men (and for Breaking Bad from what I hear – I've only watched the crazy, compelling pilot). Merci, Clint.
WATCH: Behind the scenes, workshopping the new play
The Death of the Novel

San Jose Repertory Theatre

August 30 – September 23, 2012

By Jonathan Marc Feldman
directed by Rick Lombardo

Starring Vincent Kartheiser (Sebastian), Vaishnavi Sharma (Sheba), Patrick Jones (Philip), Zarah Mahler (Claire), and Amy Pietz (Perry).