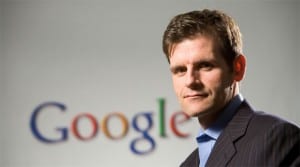 Despite the Apple vs. Samsung proceedings, Android is on massive roll. It appears nothing short of a catastrophic judgement against Samsung, the number one maker of smartphones in the world, could even change that. There are many sub-plots in the storyline thus far, and many more will surely emerge; the mobile market is turning out to be a two-horse race, but it's turning out to be deliciously nasty and brutal.
One thing that stuck out when I was reviewing the last few years of the mobile market, and in particular the platform battle between iOS and Android, was the shift in the latter's vendor strategy in 2012 to fewer model introductions.
From 2009-2011 the Android smartphone was like one extended frat party; plenty of ballyhoo, plenty of raucous reveling, and, well, plenty of everything. HTC, Motorola, Samsung, LG, Sony, and others raced to market. Microsoft was slow to market with Windows Phone, so Google seized the day, and gave the rest of the world a legitimate shot at dethroning Apple and its almighty iPhone.
Not only did a dizzying array of new Androids flood the market, but so did an equally dizzying number of price points, screen sizes, and custom configurations (HTC Sense, MotoBlur, etc.). It was the Wild West. Gunslingers were armed with open source licenses thanks to the Android Open Source Project (AOSP) which helped partners compete on price thanks to the low, low, low royalty fee of $0.
But 2012 is markedly different.
Android is on top. Few would've ever guessed that even just twenty-four months ago.
And new Android model introductions have has slowed dramatically; by comparison to previous years "glacial" wouldn't be too far-fetched a descriptor.
If Apple isn't winning the mobile race on the smartphone side (they're still on top when it comes to tablets), it appears Steve Jobs' legacy of knock-out product intros has left a permanent mark on the industry. In particular, HTC, Motorola and Samsung appear to be following in his footsteps. The lesson for an increasingly competitive, maturing market: successful Android launches need to be more than just a web site and email alert. These are events. And these are campaigns the entire company needs to get behind. In other words, the spray and pray days that worked so effectively in 2010 and 2011 are done. Behold the monolith!
By my estimation, HTC and Samsung have played their dance cards this year. Motorola, Google and Apple are in the wings and ready to step into the spotlight shortly.
Earlier this year, HTC garnered praise, though fleeting sales, with its "One" introduction. Featuring several models (the "S", "X"), on multiple carriers, the idea was to streamline products under a master brand, and to defray some of the confusion happening at the retail level. It may be too little to late. And if anyone vendor is suffering the most from a massive hangover from the frat party expansion it's HTC. We're unlikely to see anything major come out of the Taiwanese company for the remainder of the year.
Samsung is on top. Aside from being the number one producer of smartphones in the world, the new Galaxy S III is a smash hit, moving some 6M units alone last quarter. I wonder how many SIII contract lock-ins on the majors (Verizon, Sprint, AT&T, T-Mobile) have stolen share away from the competition for the remainder of 2012?
We're seeing fewer Android models hit the market. Those that do (at least the flagships) are accompanied by significant marketing pushes.
Despite being owned by Google, Motorola (Mobility) has been relatively quiet. The big headline today is the layoff of 4,000 employees, about 20% of its workforce; this news on the heals of 14 losses over the last 16 quarters.The RAZR brand reboot kicked off the year with a bang, and lead way to the brisk selling Droid Razr and Droid Razr Maxx. Since then Moto has also alluded to the need for fewer model introductions. By year's end if the rumor mill turns out to be accurate (and it almost always is when it comes to Android product roadmaps) we should see the intro of the Razr HD. Meanwhile, according to reports, the division is attempting to remake its image, and find a way to catch Apple and Samsung.
Google finds itself in a unique position. It wants to have its cake, and eat it too. On the one hand it's licensing Android to all comers. But, Google also wants to sell direct via "pure" Nexus devices. This vertical integration, the thinking must go, is likely the best way to counter Apple's harmonious vertical integration whereby hardware and software are perfectly unified to produce a seamless user experience. With the launch of the successful Nexus 7 tablet, the company has begin to promote the "devices" section of the Google Play Store more aggressively. Word is that we'll see more devices (possibly up to 5 per my sources) by Thanksgiving. If track record is any indication, we can expect these once again to be unlocked (carrier independent) and "pure" Android devices (no custom skins on top of the OS).
That leaves Apple.
The iPhone 5 is coming next month. Samsung beat it to market with the Galaxy S III which came out this summer.
That much we know.
What we don't know is how many iPhone sales Samsung managed to preemptively "steal" with the S3. How many impatient 4 and 4S owners made the switch? And will the 5 be innovative enough to earn another two-year contract lock from the Faithful?
Another thing we know is that Google's partners have changed-up their strategies. We're seeing fewer Android models hit the market. Those that do (at least the flagships) are accompanied by significant marketing pushes. We've seen it already with the Motorola RAZR, HTC One, and, most dramatically, with the Samsung Galaxy S III.
Meanwhile, Apple's model T approach (one model: the iPhone) is likely to go the exact opposite. Expect more choice, an expanded product line.
2012 feels nothing like the free-for-all frat parties of yesteryear. There's maturity in the market, and ominous attempts to control IP at all costs. Innovation is a risk. But, so far, Android still rules.