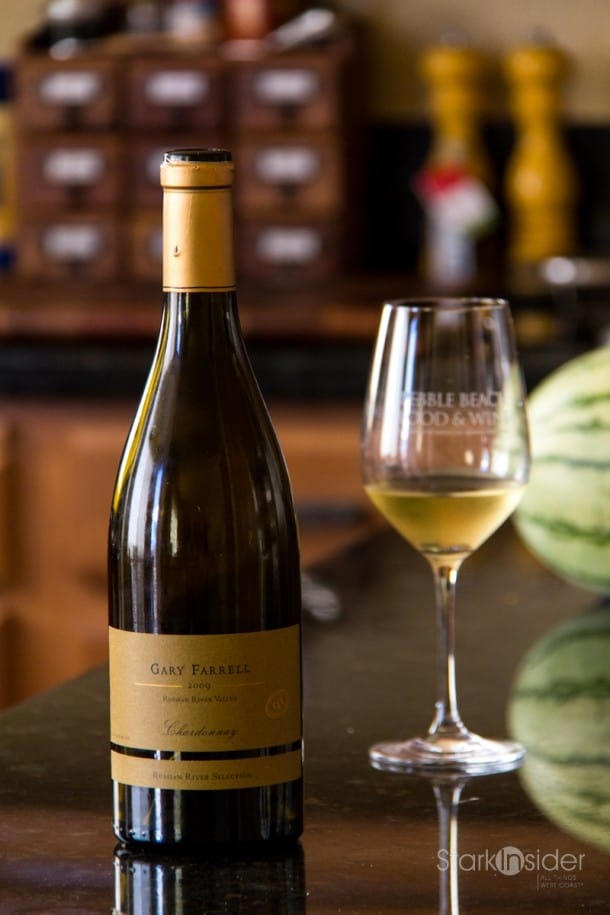 Russian River Valley continues to be one of my favorite appellations for crisp, balanced, and moderately priced Chardonnays. Case in point is our wine of the week, this 2009 Gary Farrell.
One thing I don't usually comment a whole lot on when reviewing wines is the color (how often can one say "deep ruby", "sumptuous aged brown leather", etc.?). The nose and taste are paramount, no doubt, but hopefully you can see in the photo to the right the strikingly beautiful golden-yellow hues as this wine sits in the glass, shimmering in the California morning light.
On the nose, a light aroma of green apple, melon, with some vanilla which can also be detected on the finish. Moderate oak in the mouth, with an emphasis on clean acidity. The finish is creamy with no cloying whatsoever.
For the price, it's heaven sent. Equivalent quality from Napa would likely come in at 2-3x the price.
Pair with seafood, fine Gouda.
2009 Gary Farrell Chardonnay, Russian River Valley
100% Chardonnay
14.2% alc.
$32