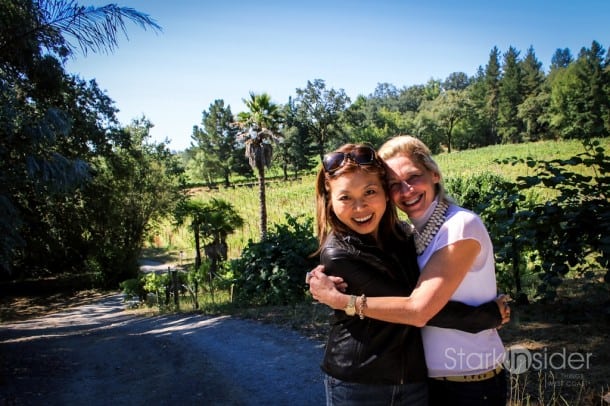 Mark you calendars, and get planning for pre-harvest celebrations in wine country.
The grapes are warming in the sun, ripening on the vine and preparing for harvest in the fall. Celebrating the bounty of wines produced in Sonoma County, the Russian River Valley Winegrowers today announce that tickets are on sale for the 17th Annual Grape to Glass Pre-Harvest Party on Saturday, August 18. Taking place on the beautiful grounds of Richard's Grove & Saralee's Vineyard in Windsor, Calif., the Grape to Glass event brings together wine enthusiasts, winemakers, grape growers, chefs, hoteliers and artists for a summertime celebrationof all things wine. If you go, you'll be able to taste boutique wines grown in the Russian River Valley appellation as well as some of the latest releases before they are made available to the public.
"The Grape to Glass Pre-Harvest Party is one of our most popular signature events of the year," said Russian River Valley Winegrowers President John Holdredge. "It's a chance for guests to celebrate the region for all its wonderful wines and wind down the summer before the labor of harvest season kicks in."
MORE stories about the Russian River Valley and Sonoma

On Location: Dry Creek Valley, Sonoma (Photos)

3 Top Napa and Sonoma Wine Buys

Chef Tyler Florence on why he moved West, San Francisco gastronomic scene, and fried chicken!
Consisting of a walk-around wine tasting, a silent and live auction benefitting Russian River Valley Winegrowers, a dinner feast by Chef Larry Vito of BBQ Smokehouse Bistro & Catering, live music by Urban Oasis and a Farmer's Market, the event features more than 75 wineries, restaurants, artists and vendors.
Organizers tell us that participants this year include Benovia Winery, Hook & Ladder Winery, Sonoma-Cutrer Vineyards, Balletto Vineyards & Winery, Martin Ray Winery, Longboard Vineyards, Dutton Estate Winery, Williams Selyem, Merry Edwards Wines, Village Bakery, La Tortilla Factory, Martinelli Farms, glass mosaic artist Lisa Jean De Soto, printmaking and textile artist Rakshika Thakor, glass artist Susanna Kaplan, Jungle Maiden Jewelry, Wine Barrel Creations, Interiors By Lynn and Napkins by Sue, with more to be announced.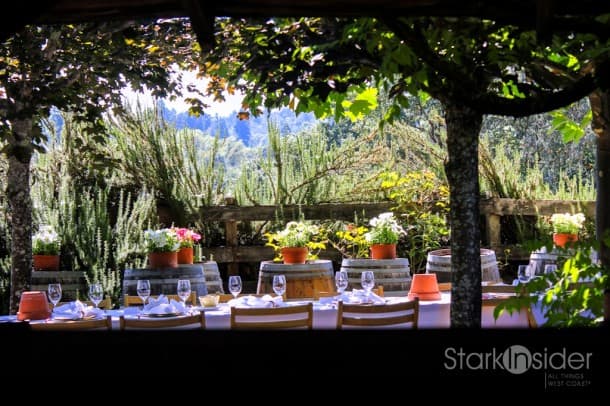 For more than 130 years, the Russian River Valley has been making a variety of wines, which thrive in its cool-climate. The area now consists of more than 15,000 acres of planted grapevines and produces Chardonnay, Pinot Noir, Zinfandel, Merlot, Cabernet Sauvignon, Sauvignon Blanc, Syrah, Pinot Gris and Gewürztraminer.
Tickets range from $80 for an individual ticket to $900 for a party of 10, the latter including two bottles of Russian River Valley wine and two VIP parking passes.
WATCH: Joy Sterling of Iron Horse Vineyards
IN PHOTOS: Grape to Glass, Russian River Valley, Sonoma