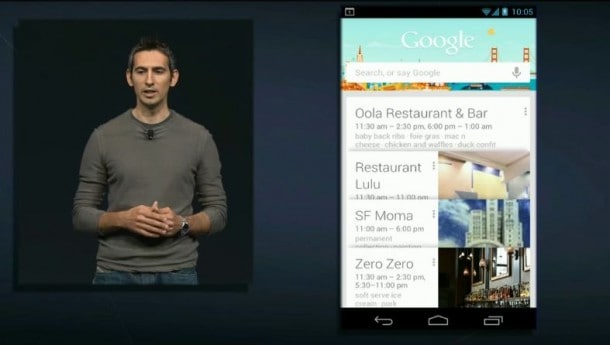 Despite an aggressive patent war backed by Apple, continued cries of "fragmentation" by pundits, and a reboot by Microsoft that features $99 Windows-based smartphones, Android still commands half the market.
According to comScore,  new smartphone subscribers opted for a smartphone running Google's Android operating system 50.9% through the first five months of 2012. Apple, though growing the fastest of the lot, trailed with 31.9% share.
RIM (11.4%), Microsoft (4%) and Symbian (1.1%) round out the rest of the smartphone vendors.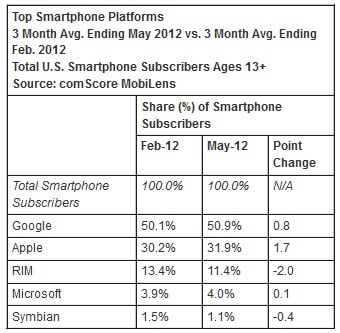 Though CEO Thorsten Heins says his company is not in a "death spiral" and that it will "empower people like never before," Waterloo-based RIM, who saw market share fall 2% during the period according to the report, is not likely to see its fortunes change anytime soon. Its highly anticipated — but very late — BlackBerry 10 smartphone and operating system has now been delayed until 2013.
Meanwhile Google continues to roll.
At Google I/O, its developer conference, audiences were floored by a spectacular demonstration involving a Zeplin airship, skydivers, and point-of-view glasses (aka "Project Glass") that streamed the stunt live across the web. Then there was the unveiling of Android 4.1, aka Jelly Bean, Google's much anticipated updated OS. Along with a new media streaming device (Nexus Q) and several new Android features (Google Now) that level the playing field with Apple and iOS suggest that the company continues to innovate at an impressive rate.
[comScore]