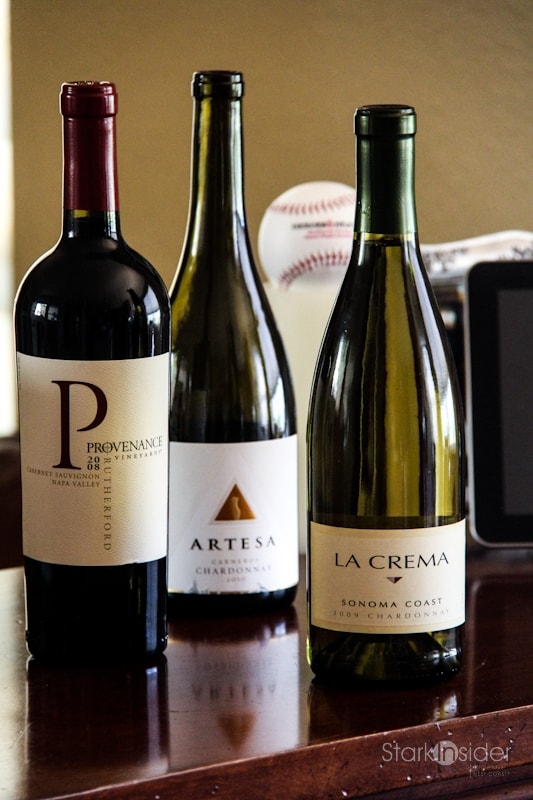 If you're stopping by Costco here's 3 highly recommended wine picks worth your consideration. Featured are two of my favorite whites, both Chardonnays, and a wonderful Cabernet Sauvignon from Rutherford.
Just about everyone I know shops at Costco. But not everyone will admit that they buy wine there.
Hell yeah, I bought that 8 ft. bat with laser eyes! That luxurious Napa cab, are you kidding me?! I bought that during a special session with my vino consultant!
Some sort of paradox, perhaps.
The numbers, however, suggest that we do buy a lot of wine from the big box. Wine sales at Costco in 2011 were in the neighborhood of $2.5 billion, making it the number one wine retailer on planet earth. That is a boatload of Toasted Head. Who envisioned a society where we'd (sadly) buy toilet paper alongside our favorite adult beverage?
Regrettably, you're not going to find the knowledgeable wine staff on hand (though, often winery reps and friendly owners are working the tables) like you would, say, at the excellent Backroom Wines in Napa where you're treated to story-telling, samples, and an expansive selection from around the world. No, we all know the name of the warehouse game: price. And on that count, I've yet to find a better price for any wine on offer anywhere else. That doesn't mean the wine selection at Costco is just about basic daily beverage gulpers. Far from it. You can find some top end (and pricey) bottles, well into the hundreds, and even into the thousands of dollars – at least here in Northern California (though I suspect this may hold true at locations around the U.S. and Canada).
Over the past ten years since I've been sourcing wine here (in addition to direct from winery and online shops) I've come up with three of my all-time favorites. These are reliable, great wines. Look for them, give 'em a whirl, and hopefully you'll agree!
2009 La Crema Chardonna, Sonoma Coast, $13.99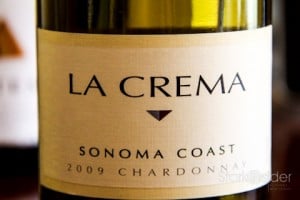 Look to the cool Sonoma coast for fine Chards and Pinots. This La Crema would do well for a casual lunch, or easy-going starter before uncorking the big Napa Cabs for a dinner party. What I like about this white is the balance. You won't get over-the-top oak (thankfully). Instead, there's crisp fruits, with enough tannins and minerals to add wonderful structure that belies its price. Come to think of it, I could've sworn this wine used to sell for around $20 or more, so, indeed, a Sonoma bargain. 13.9% alc. $13.99.
2008 Provenance Vineyards Cabernet Sauvignon, Napa Valley, $28.99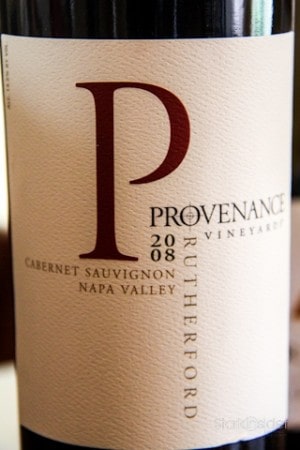 I've always told those who ask for wine buying advice to think "Rutherford" when it comes to Napa reds. It's a sweeping generalization, sure, but if all else fails and you find yourself panicking last minute in the Cab section, looking for Rutherford on the label is surely a step in the right direction. I'm a fan of the black berries on Cabs and this one in particular; that lush, silky profile that Napa is so known for. 14.5% alc. $28.99.
DON'T MISS THE LATEST SCOOP: Napa to take on China for longest…
2010 Artesa Chardonnay, Carneros, $12.99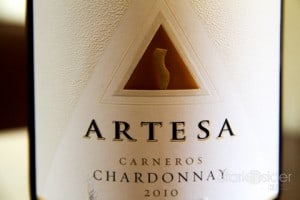 Artesa is a big producer, and if you've been to their modern, hilltop estate and tasting room overlooking the valley, then you probably already know their offerings are extensive. It could take days to taste through it all! But I always come back to their basic Chardonnay (and Pinot too). Nothing fancy here, and the price represents astounding value. Green apples are the order of the day, and this is a really refreshing wine. I love uncorking one as the sun goes down – it helped me lament the Shark's early playoff exit. Your mileage may vary. 14.3%. $12.99.