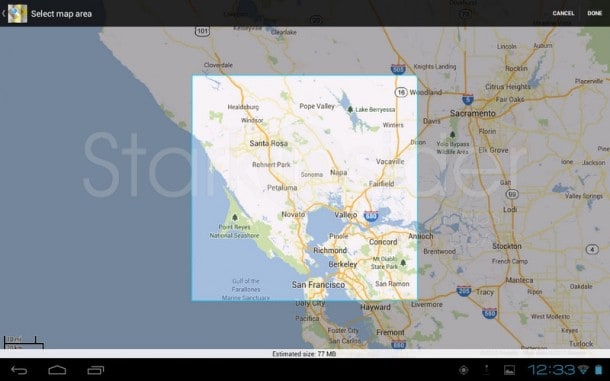 A lot of big news came out of Google's I/O developer conference today. The new Google Nexus 7 Tablet which will be sold direct and features the pure experience is aimed squarely at the Amazon Kindle Fire. The Nexus Q, a streaming media player, is clearly Google's attempt to knock-off Apple TV.
And Project Glass? I'm not sure what to make of that. But it made for a spectacular, over-the-top parachuting demo featuring divers landing on the Moscone Center roof in San Francisco, and then scaling the building, before biking through the hall right on to stage to meet up with a visibly excited Sergey Brin.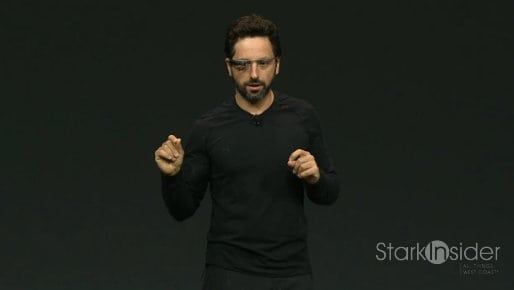 But the biggest news — at least for me — was a quiet update to Google Maps which adds (queue applause) the long awaited offline mode. Check Google Play now to update your Maps app.
Offline is a big deal because now we can use any Google device whether it's data-enabled or not for viewing maps.
You could, for example, us a wi-fi only tablet and get all the benefits of maps without the need for a pricey, capped data plan from Verizon or AT&T. I currently use an OG Motorola Droid (2009 baby!) for looking up directions, but I'd much rather use my Galaxy Tab 10.1 or Tab 7 in the car. Not only are those devices newer and faster, but their screens are larger which makes them perfect partners for Android's superb mapping features.
I gave offline a quick test today, and found that it is simple to set-up and works as expected.
First, I clicked "Make available offline" from the menu in Google Maps. I was prompted to select the area I wanted to store on the device; this is unlike traditional GPS systems that have large, pre-defined maps organized by State and/or country.
The limit per map (you can store up to 6) is about 80MB download. This is enough to store, say, Silicon Valley, extending from San Francisco down south to San Jose. Or you could store wine country, including Sonoma and Napa in about the same amount of space.
Once you confirm the size of the metro area to make available offline, a sidebar pops up with download progress bars. This all ran fast on both the Tab 7 and Tab 10.1 that I tested.
And that's it!
You can now view maps, as before, but sans data connection. If Google adds nav to offline maps it would really strike hard against the bow of all those GPS apps on the Google Play store that tout offline mode as a competitive differentiator.