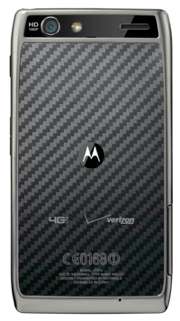 Arguably the best Android smartphone now available in the U.S. just received a 33% drop in price. Motorola's hot Droid Razr Maxx, the phone with long battery life (up to 21 hours) and impossibly thin design, is now going for only $199. As always, that requires a two-year contract from Verizon.
If you're in the market for an upgrade, or making the switch from iPhone (there have been many!) the Razr Maxx should be near the top of your list. About the the only other phone that could warrant consideration is the Samsung Galaxy Nexus. But if you value extended talk time, and give your phone a workout day and night, then the Maxx's is your choice; it's the King of Battery, no doubt.
Here's the spec run down: 4G LTE, Dual-core 1.2 GHz processor, 4.3-inch Super AMOLED display (960×540 resolution), 8MP camera with 1080p video record, 16 GB memory + 16 GB microSD card, GPS nav, 5.1 ounces, 5.15 x 2.71 x 0.35 inches, micro USB and HDMI, Bluetooth 4.0, 3300 mAh lithium-ion battery (21 hour talk).
Not bad at all. About the only thing we'd like to see is a quad-core processor, but given how slowly they're making their way from overseas, and given the blazing performance of the new dual-cores, that may not be the must-have that some have predicted.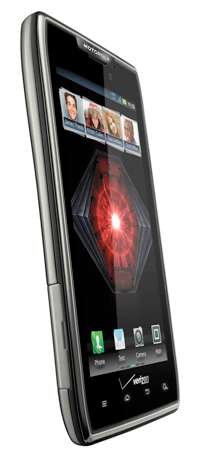 Here's what one user who made the switch from iPhone 4S said about the Razr Maxx:
"I thought I would upgrade to the iPhone 4S when I was eligible, but I felt blah about it. Everyone around me has an iPhone, which they love, but there were things that excited me more about with the new Android phones … I love how it feels. Much more comfortable that the Razr. I'm not using a cover on it yet, and may not put one one due to the great build quality (Kevlar, Gorilla Glass) … And finally, BATTERY: Fantastic. I was so conditioned by my old phone — and even by two days with the Galaxy Nexus — to constantly worry about the battery, but I worry no longer. I easily get through a day with moderate to heavy use, and the batter has yet to go below 30%. For me, it's worth it."
There you have it. Click here (via Amazon Wireless) to order your own Motorola Droid Razr Maxx.