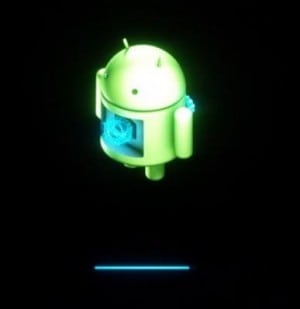 If you have a Samsung Galaxy Nexus, now would be the time to go into settings, and then click about phone and software update.
Verizon has started to roll out Android 4.0.4 for the popular Android smartphone, and several of my friends (and a few anonymous StarkIn tipsters) have indicated they've already received the 39.8MB update. Good on you! Those anxious to find out more should visit the Verizon software update page where you'll find details about the upgrade in addition to a short installation guide. If you haven't yet received the update, be patient and soon enough you'll get the update notification automatically. If things call wrong call it a 404 error… (poor excuse at web humor that).
The Galaxy Nexus was the first smartphone to ship (late last year) with Ice Cream Sandwich. Version 4.0 was a major step in the right direction as Google attempted to streamline the Android experience. In addition to improved ease-of-use (widgets are easier to place now, for example), the update featured a new Mr. Roboto font, and several performance enhancements.
Bonus: if you run any flavor of ICS you'll be able to install the much-loved Google Chrome Beta for Android – joy to the syncing bookmarks.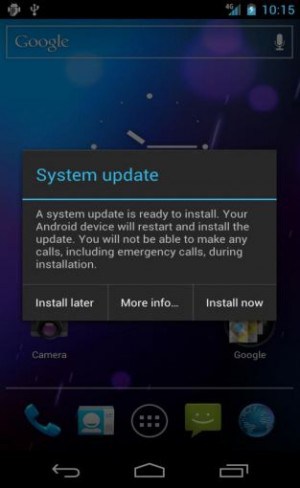 What's new in Android 4.0.4?

Straight from the horse's mouth:

Email, Messaging & Data

— Email messages will display properly when the text size is set to large.
— When sending a multimedia message to an Outlook email address, the file extension will send, allowing the recipient to successfully open an image.
— Successfully deleted emails on the device will be deleted from the desktop as well.
— Successfully send text messages without experiencing network connectivity issues.

Applications

— When viewing a Calendar reminder or appointment, you will now be able to view the full notes associated with the appointment.
— A down arrow has been added in the Calendar application that will expand the calendar message body, allowing you to view the entire message.

Device Features

— Successfully turn on Wi-Fi using the Power Control widget.
— Updates have been made to prevent the display from freezing or becoming unresponsive.
— Complete calls without experiencing choppy audio, clicking noises and one-way audio noises.
— Successfully access Voicemail and other automated systems without error.
Blown away by the cacophony of goodies in 4.0.4? Didn't think so… but remember this is a minor release. It sounds like the dreaded "choppy audio" may be resolved so that will bode well for many of you. There should be enough here to keep you satiated until Jelly Bean arrives which we understand could be next month at I/O. Also, we're told that release will be anointed version 4.1, not 5.0 as previously believed.