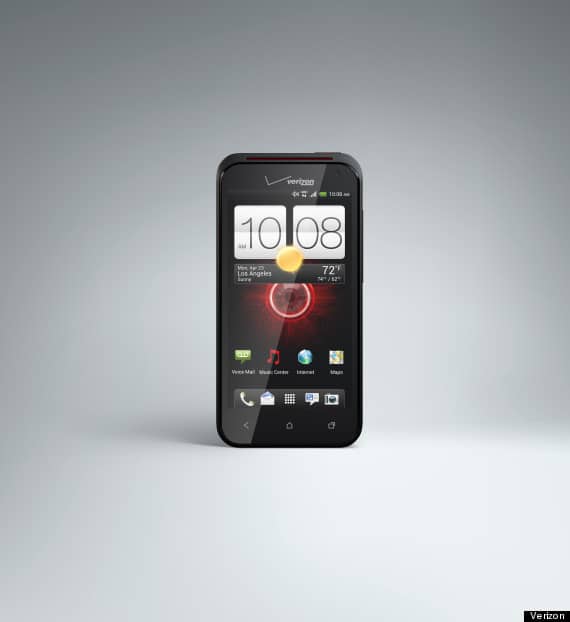 At the CTIA wireless show in New Orleans, Verizon has released their latest Android, the HTC Droid Incredible 4G LTE.
Spec-wise, it's about the same as any other premium Android smartphone out there, with one exception. Whereas other recent models — HTC One X, Motorola Droid Razr, Samsung Galaxy S III, Galaxy Nexus — feature large displays, greater than 4.5-inches in size, the Incredible's is "merely" 4-inches.
Everything else is by the books: 1.2GHz Qualcomm dual-core Snapdragon processor, 8GB memory, microSD slot, 4G/LTE, Android 4.0 (Ice Cream Sandwich), HTC Sense (ugh), Beats Audio, 8MP camera, 1,700 mAh battery.
So what to make of this Android?
Simply put this is an iPhone for those that prefer Android.
While the Incredible 4G's display is still about half an inch larger than the iPhone 4S, we all know Apple will go bigger with the iPhone 5 this fall. Many buyers have complained that while large screens are great for surfing and watching movies, they can make it awkward to use the phone with one hand. The new Incredible gives consumers the best of both worlds: a bigger display than the current iPhone, but one that can (for the most part) still be operated with one hand, unlike its larger Android brethren.
While we don't know the price of the HTC Droid Incredible yet, it's a safe bet to say it will come in at $199 with two-year contract. Verizon could surprise, however, and target AT&T's well-regarded (though reportedly slow selling) Nokia Lumia 900 which runs Microsoft Windows Phone and costs only $99 under contract.
Meanwhile HTC, Motorola, Samsung and other Android manufacturers would do well to continue to segment their models more distinctively. Consumers are confused when they see a row of 10 black Androids; all of them look the same, and feeds and speeds are surely not the best way to communicate to potential buyers the various advantages. Price will speak to many. For others, the purchasing decision needs to be based on easy-to-digest information. Otherwise those possible Android buyers will just head over to the nearest Apple store and make an easy decision: iPhone 4S.
The HTC Droid Incredible 4G will ship in the "coming weeks."