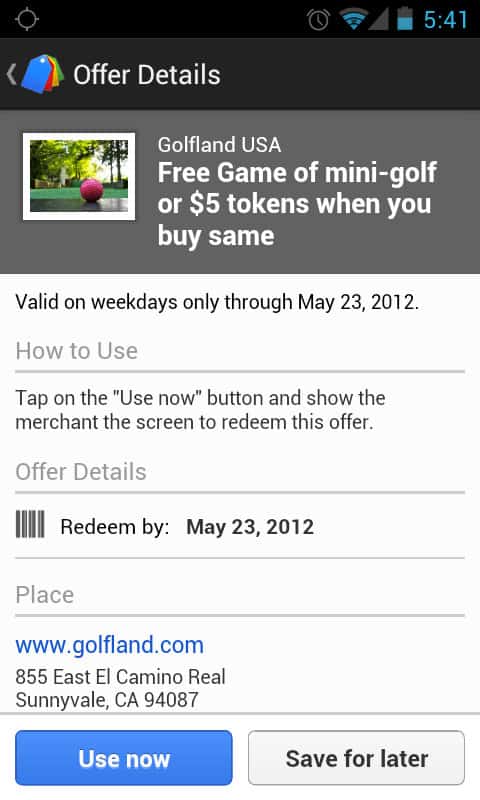 Google Maps is going places. On its mobile blog, Google today announced it had come one step closer to mapping the genome. And we all know that begins at the mall. Indoor maps, launched last November, will now feature walkable directions. Benjamin Grol, product manager at Google says, "This will help you get directions not only to a building's front door, but also through those doors to the places where you want to go inside."
Because shopping is a beautiful thing, the update (to Maps version 6.7) also includes business photos. Already available in the U.S., 360-degree panoramas of store shelves and your prestoopnicks will now also be available to those in Canada, Ireland and the Netherlands. To use this feature look for the "See Inside" section on the Place page of select businesses.
The other update today is the integration of Google Offers.
In the battle of location based marketing, the couponing service, which will alert users of nearby deals, is clearly aimed at the likes of Groupon and Living Social. With Maps, Google has the distinctive advantage of having users locked in their app near physical points of purchase. Still, competitors have found it difficult or impossible (Facebook Deals) to make inroads against Groupon's sheer scale, and customer loyalty.
You can download Google Maps 6.7 here, or head to the Google Play Store on your tablet, or smartphone of choice.