Bay Area stages kicks-off April with a slew of openings and plenty of options if you're looking to spend a night out on the town. See below for the round-up of shows on our radar.
Once again, we're covering theater happenings from San Francisco to Berkeley and down the peninsula to Palo Alto and San Jose – and, as we like to say, just about everywhere in between.
Look for us on Twitter as we cover the shows: @starkinsider, @clintonstark, @lonistark. Gregory Alonzo, and the prolific Cy Ashley Webb (SFBATCC) will also be on the scene this weekend, so look for a review roundup early next week.
Those interested in social media, and trends relate to Twitter, Facebook and other social networking sites and tools, might want to read our on-going series of "social scorecards." Last month, SF Bay Area theaters see 12.5% monthly increase in Twitter followers.
One final tip. Stark Insider has created a list of Twitter handles to follow. With one click, you can follow this list that includes actors, playwrights, directors, critics, theater news outlets, and just about everyone and anyone related to theater: SF Theater Scene #PlayOn.
Maple and Vine
American Conservatory Theatre, San Francisco
Now playing, through April 22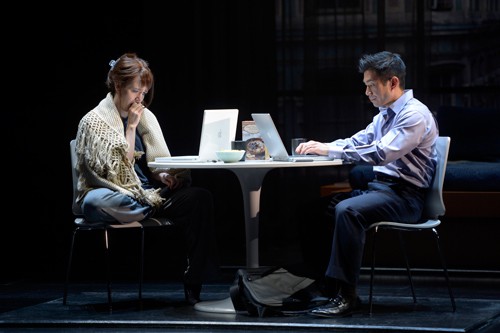 Could you drop Wi-Fi for hi-fi? Abandon sushi lunches for Tupperware parties? What would you give up for a simpler life? Overwhelmed by the infinite choices of the modern world, Katha and Ryu discover an enticing escape route: joining a community of 1950s reenactors, where life is slower, passion is risqué, and a sparkling cocktail is a daily accessory. But in this provocative comedy, retro attitudes about gender, race, and sexuality stir up powerful questions. How much are they willing to sacrifice for happiness?
Hairspray
Broadway by the Bay, Redwood City
April 5 – 22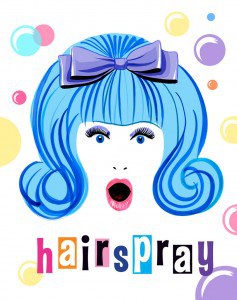 It's 1962 and change is in the air. Baltimore's Tracy Turnblad, a big girl with big hair and an even bigger heart, has only one passion – to dance. Don't miss the swingingly-soulful musical phenomenon, Hairspray. The lively cast of characters come alive with the upbeat sounds of Good Morning Baltimore, Welcome to the 60s and You Can't Stop the Beat. You will fall in love with this exciting tuner that inspired a major motion picture and won eight Tony Awards, including Best Musical.
Of Mice and Men
TheatreWorks, Mountain View Center for the Performing Arts
April 4 – 29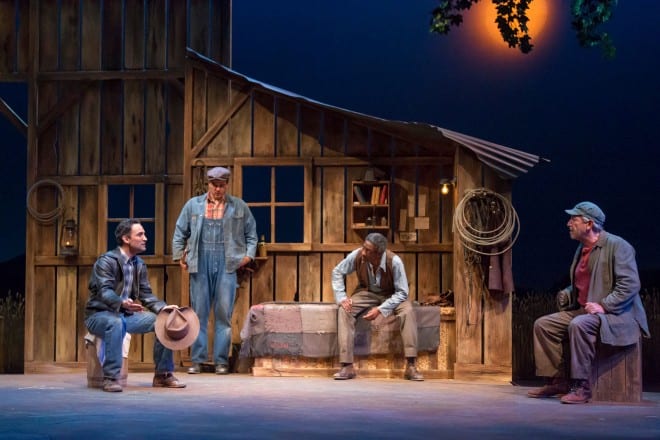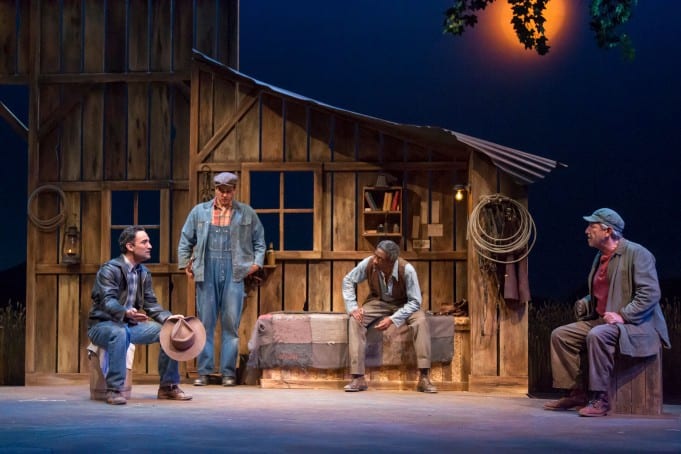 Crafted for the stage by Steinbeck himself, this beloved drama is a deeply moving tribute to the strength of friendship and the depth of the American dream. Protective George and his gentle giant of a friend Lennie are migrant workers on a Salinas Valley ranch during the Great Depression. Their hopes for a place of their own come close to fruition, but fate intervenes in a powerhouse saga of conscience and character.
Buffalo'ed
San Jose Stage
April 4 – 29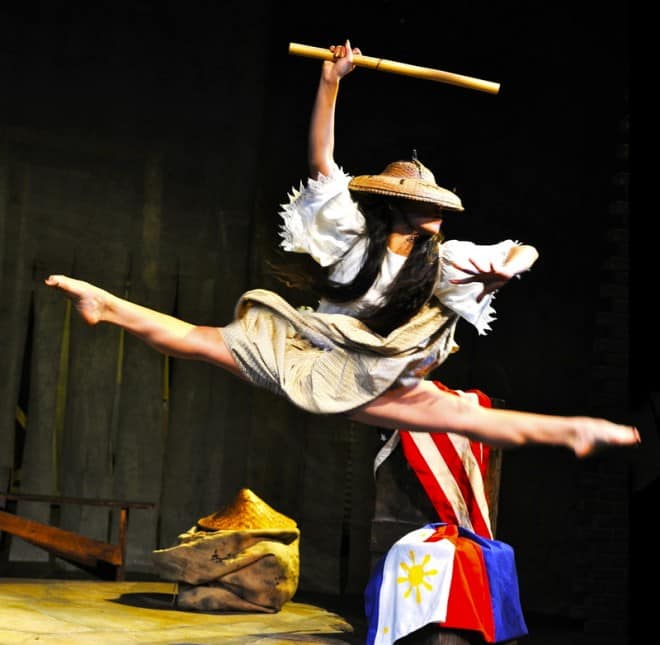 The World Premiere of Buffalo'ed retells the story of the Buffalo Soldiers, descendants of American slaves, who were stationed in the Philippines at the turn of the 20th Century, during both the Spanish-American and Philippine-American Wars. The military presence of the United States Army's Buffalo Soldiers' during the Philippine occupation is a little-known thread in the fabric of American history. It is an American story told through dialogue and movement.
Red
Berkeley Rep Theatre
Now playing, through May 12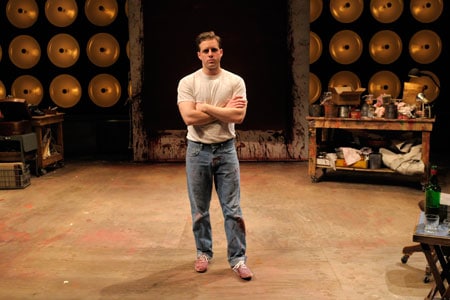 Paint it Red! The passionate play that swept Broadway comes to Berkeley Rep, staged by Obie Award-winning director Les Waters. At the height of his fame, Mark Rothko struggles in his studio to finish a major series of murals. The brilliant master wrestles with his new apprentice in a battle of wits over a bucket of paint. John Logan, the Oscar-nominated author of Aviator, Gladiator and Hugo, won Tony and Drama Desk Awards for this feverish 90-minute drama that spans the spectrum of human emotion. From grief and fury to joy and hope, it's all covered in Red.
Recent Reviews: