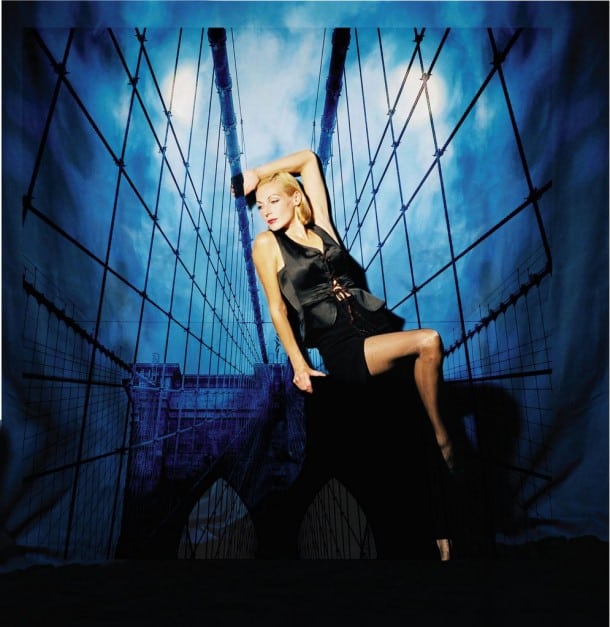 If the dynamic and preternaturally talented chanteuse Ute Lemper did not exist she would have to be invented. She has almost single-handedly kept the modern chanson alive as a musical art form and has made it palatable to American audiences by virtue of her megawatt charisma and undeniable sex appeal.
Her one-night stop in San Francisco as part of her North American tour promoting her marvelous "Paris Days, Berlin Nights" album was greeted with a well-deserved standing ovation at the historic Herbst Theatre. Only unimaginative lighting and minor audio gaffes detracted from what was otherwise an exemplary show.
Her vocal prowess is extraordinary, but it's her consummate theatrical skill and passionate affinity for the music of such diverse composers as Kurt Weill, Astor Piazzolla and Jacques Brel that made her performance virtually operatic in scope and a wonder to behold. And yet, the lithe Ms. Lemper, wearing a stunning pleated halter gown, somehow managed to maintain the intimacy of a cabaret act one might see in a much smaller venue.
With the outstanding support of the Vogler Quartet and virtuoso musician and arranger Stefan Malzew, this is a must-see show for anyone open to a special and genuinely memorable experience. Bravo!
In Photos: Ute Lemper and Vogler Quartet