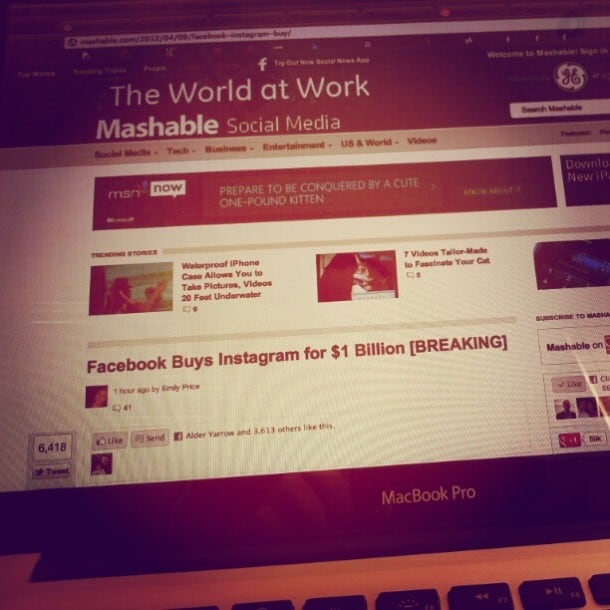 Smile! Instagram. $1 Billion. One billion dollars. B-I-L-L-I-O-N. Say (lots of) cheese!
I'll admit I did not see this one coming. It's a savvy move by Facebook. Photo sharing — and visuals in general — is the must-have feature of 2012.
Just look at Pinterest.
Facebook is, no doubt, paying close attention to Pinterest, now the 3rd largest social network on Planet Earth.
Sharing photos isn't just for Easter and wine tasting. It moves product. It generates big time reference sales. Further, it's some of the best viral fuel out there. And that means lots of users, lots of sharing, lots of opportunity for ad sales.
Mark Zuckerberg wrote on his Facebook wall:
"This is an important milestone for Facebook because it's the first time we've ever acquired a product and company with so many users. We don't plan on doing many more of these, if any at all. But providing the best photo sharing experience is one reason why so many people love Facebook and we knew it would be worth bringing these two companies together.

We're looking forward to working with the Instagram team and to all of the great new experiences we're going to be able to build together."
But here's what first popped into my mind when I read about the deal on Mashable just minutes ago:
1. That's a massive valuation.
2. That's an especially massive valuation for a company that small – I can't think of any that bests it.
and, the coup de grâce:
3. Developing Android apps does pay-off!